26th November2018 | International Solidarity Movement, Ramallah team | Jerusalem, occupied Palestine
Over the past two months Occupied East Jerusalem's' Governor Adnan Ghaith has been arrested three times. Each time he's been released without charge. Once again, Yesterday morning, the Israeli border police arrested him.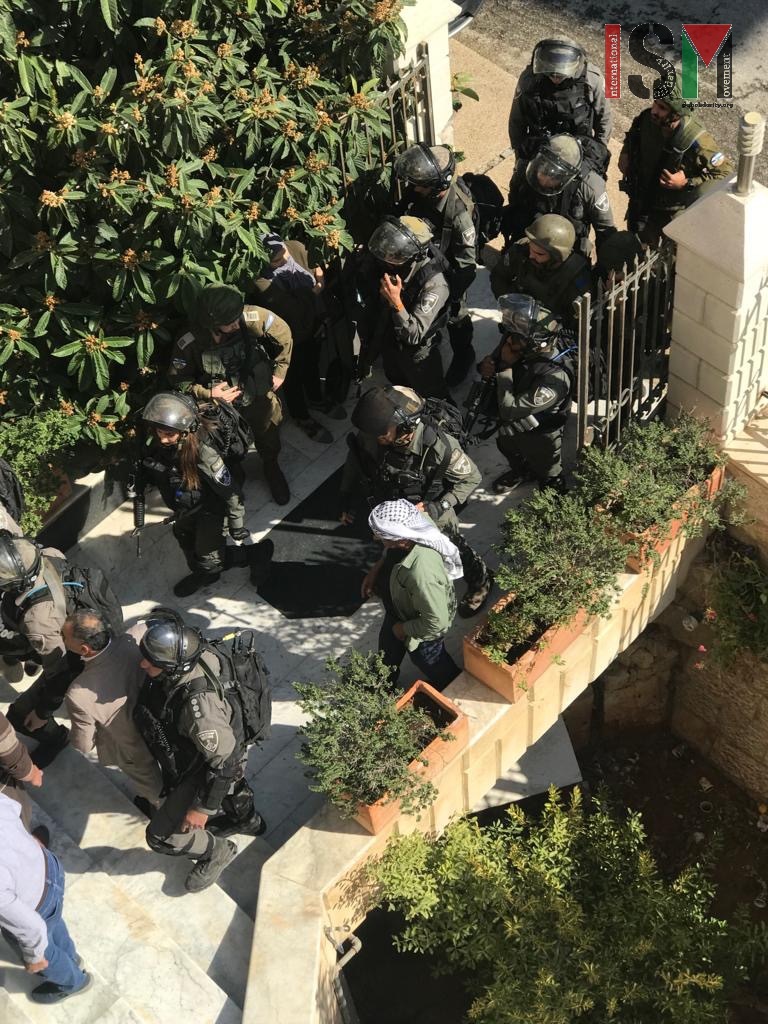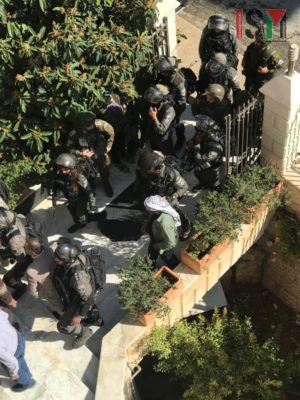 At the same time his offices in the Jerusalem Government Municipality of A-Ram were also raided
Doors and windows were smashed, offices ransacked, computers and hard drives stolen.
Presently, no charge has been made against Mr Ghaith and he is still being held in a detention center  [VIDEO] in Israel. He is expected to attend military court on Thursday in the hope that bail will be granted.
Also in the early hours of this morning, 32 colleagues have been taken into detention. The Israelis said they are currently investigating… investigating what, we don't know.
In the past three months, Israel has stepped up its aggression in East Jerusalem. Along with the continued arrests of not just civilians but now Palestine Government officials, over 700 Palestinians have been displaced in Silwan due to the expansion of the illegal settlements and 17 businesses in Shu'fat Refugee Camp were demolished last week. There has been no definitive resolution in regards to Khan Al-Ahmar. The residents are fighting for their survival against the Zionist government. This is part of a bigger plan to annex East Jerusalem and push out Palestinians from their historical capital.
Since Trump moved the US Embassy to Jerusalem it has given Netanyahu's government the green light to push as many Palestinians as possible out of East Jerusalem. Trump stopped the $25 million dollars a year in financial aid to East Jerusalem's hospitals. Although the Palestinian Authority has stepped up and bridged the gap with $12.5 million a year from the national budget to keep the hospitals running.
It seems this all aids Netanyahu's government in their aim to weaken the two state solution.