16th March 2018 | International Solidarity Movement, al Khalil team | Occupied Palestine
This morning, Palestinians gathered in front of the apartheid wall by the Intercontinental Hotel in Bethlehem for Friday Prayer, which was held in the street. After the prayer, Palestinian and international protesters marched peacefully to the gate of the apartheid wall chanting and began banging their backs against the metal gate of the apartheid wall. Border Police quickly came through the gate pointing their weapons in protesters faces and throwing stun grenades, accompanied by an armored police carrier topped with multiple rounds of tear gas.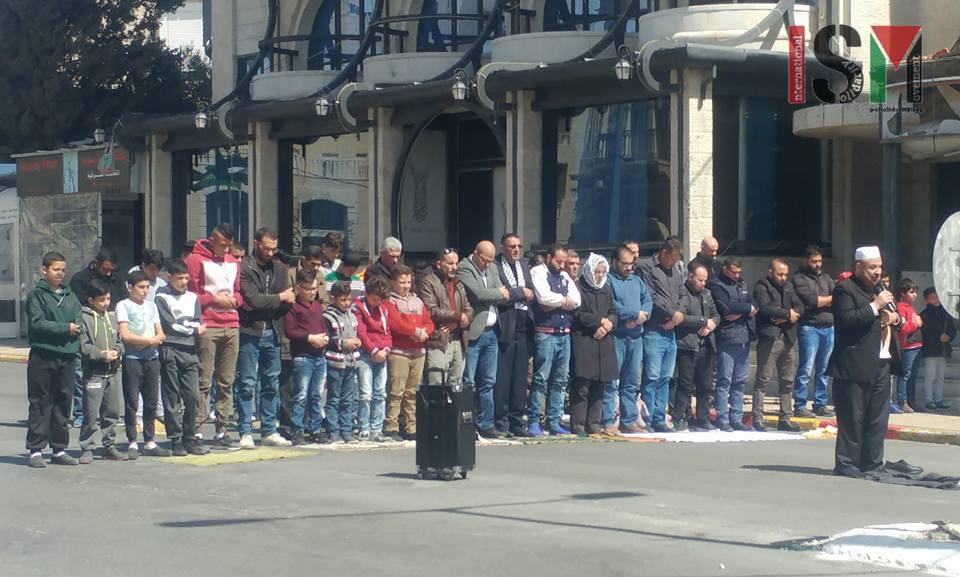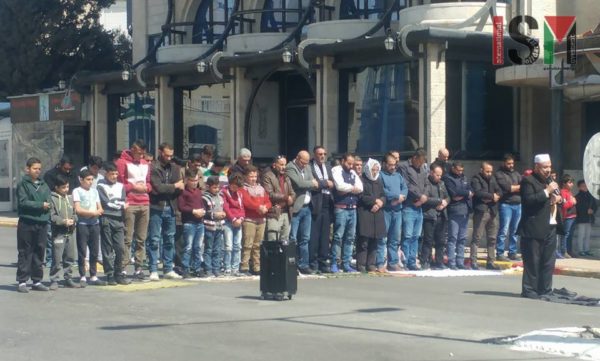 Border police then advanced on demonstrators firing rubber coated steel bullets and stun grenades at Palestinians and internationals. Luckily no one was hurt or arrested today and the Police retreated back through the apartheid gate.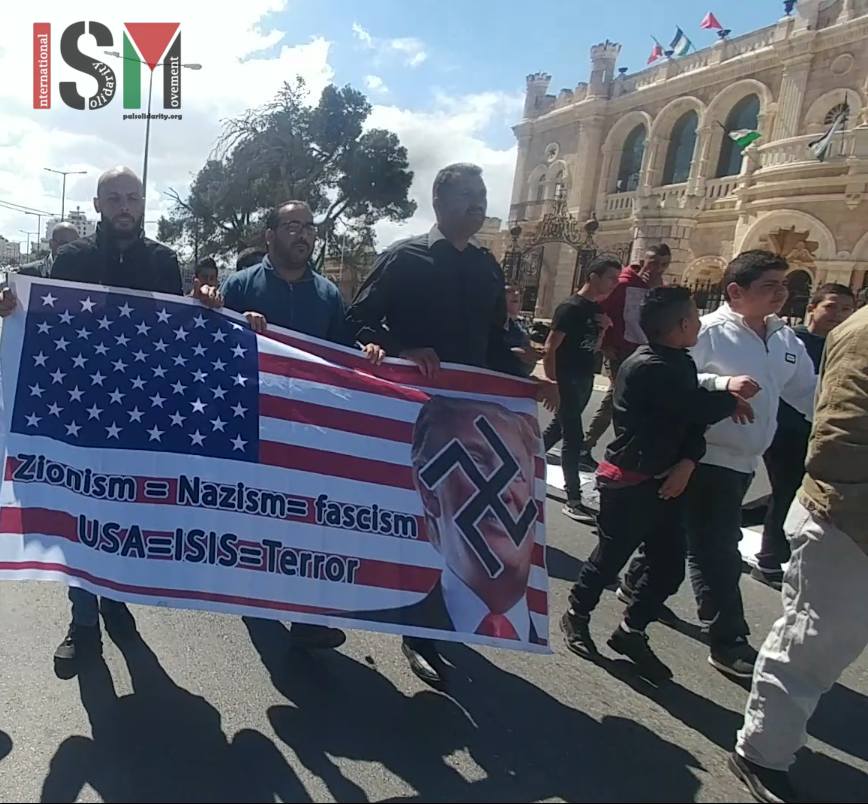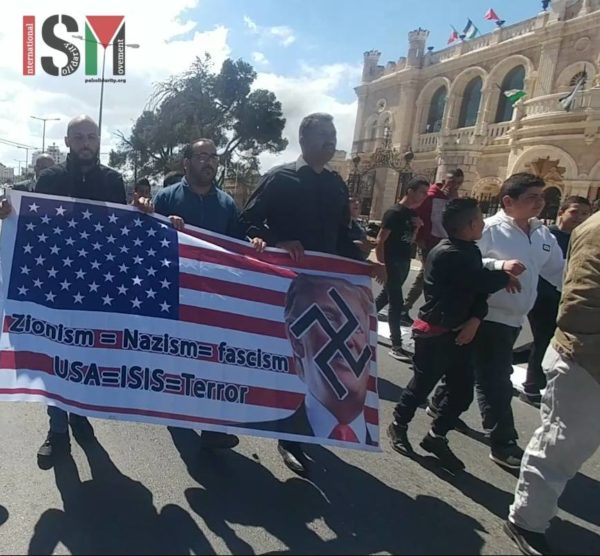 Today's demonstration surrounded Donald Trump's recognition of Jerusalem as the capital of Israel and his decision to move the United States embassy from Tel Aviv to Jerusalem. Palestinians remain outraged at this decision, as East Jerusalem is Palestinian land and home to Al Aqsa Mosque, the third holiest site for Muslims.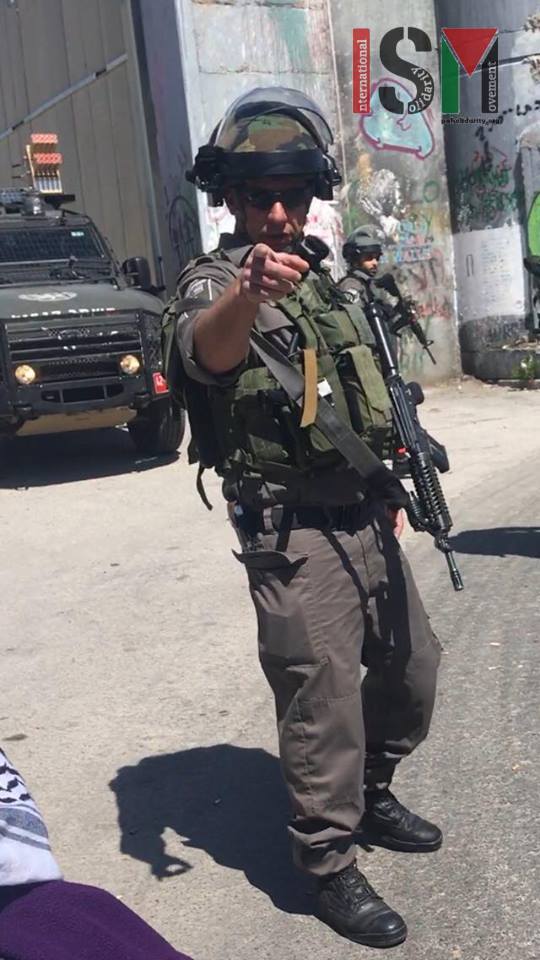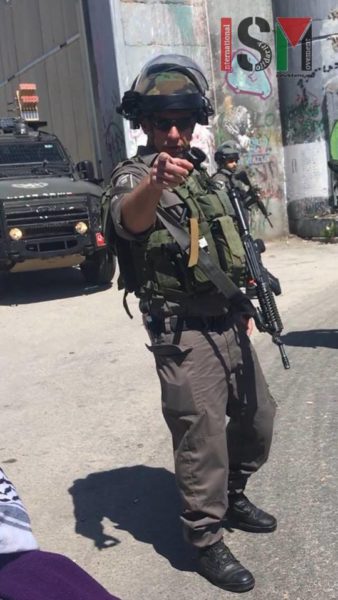 Protests have been consistent since Trump's meddling and aren't likely to stop anytime soon as we approach May 14th, the proposed day for the embassy move to Jerusalem as well as the anniversary of the Nakba day or "day of catastrophe." Palestinians have been under Israeli occupation almost 70 years, facing humiliation and human rights abuses every day.