9 December 2017 | International Solidarity Movement, al-Khalil team | al-Khalil, Occupied Palestine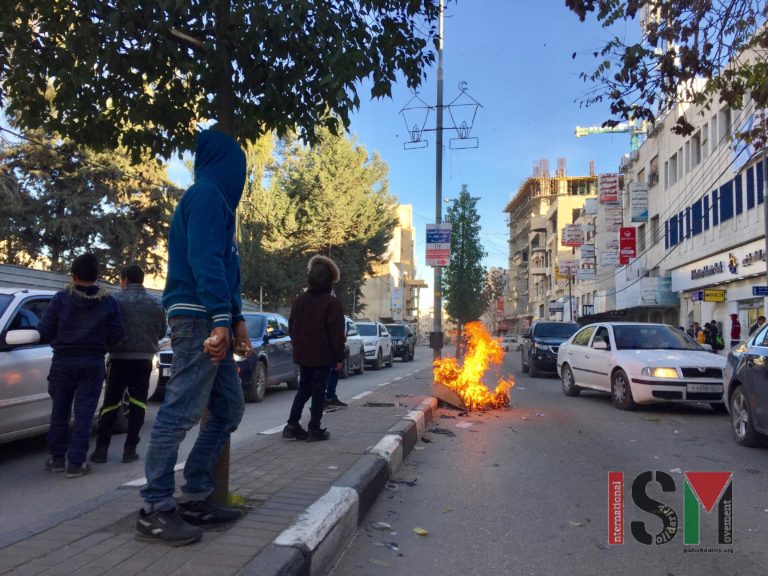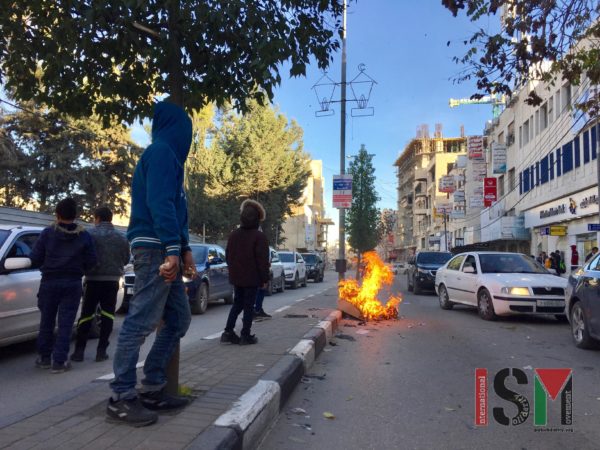 Clashes continued throughout the weekend in Hebron, after Palestinian civil society groups called for "three days of rage" in response to Donald Trump's widely unrecognized declaration that Jerusalem is the capital of Israel. Across the West Bank and Gaza, Palestinians organized general strikes, as well as non-violent marches and demonstrations, all of which were met with military violence by Israel.
In Hebron, the violence from the Israeli army included the use of numerous rounds of tear gas, sound bombs, rubber coated steel bullets, and live ammunition against the press and civilians, including passing families and the elderly. Soldiers also entered shops and forced businesses to close, causing further disruption to daily civilian life. Some young Palestinians resisted the Israeli army's invasion using stones, and also by throwing the Israeli army's own tear gas canisters back towards the soldiers.
On Friday alone, between 15 and 20 Palestinian minors were arrested, including at least five that weren't involved in the clashes, one of which was taken straight from his home. Of the five boys that ISM activists witnessed being arrested, four of them were brutally beaten by large groups of soldiers after they were subdued and handcuffed and posed no threat to the soldiers. As of 5:00 PM on Saturday, two of the boys remained hospitalized due to their injuries.
In declaring that Jerusalem is the capital of Israel, Donald Trump formalized the United States' position as one in contravention of international law and the opinion of the international community. The international community has expressly stated – through UN Resolution 181 and others – that it doesn't recognize any claim to sovereignty over Jerusalem by Israel, which is why most states maintain their embassies to Israel in Tel Aviv rather than Jerusalem.