29th September 2017 | International Solidarity Movement, al-Khalil team | Hebron, occupied Palestine
On Friday afternoon, the 29th of September, protests erupted in Al-Khalil near Bab al-Zawiya at approximately 2:00 PM. The military countered the protests with sound bombs and advanced into H1, shooting rubber-coated steel bullets, out of which at least three hit protesters, in the neck, in the stomach and respectively in the arm. During their first incursion into H1, the soldiers detained a young Palestinian.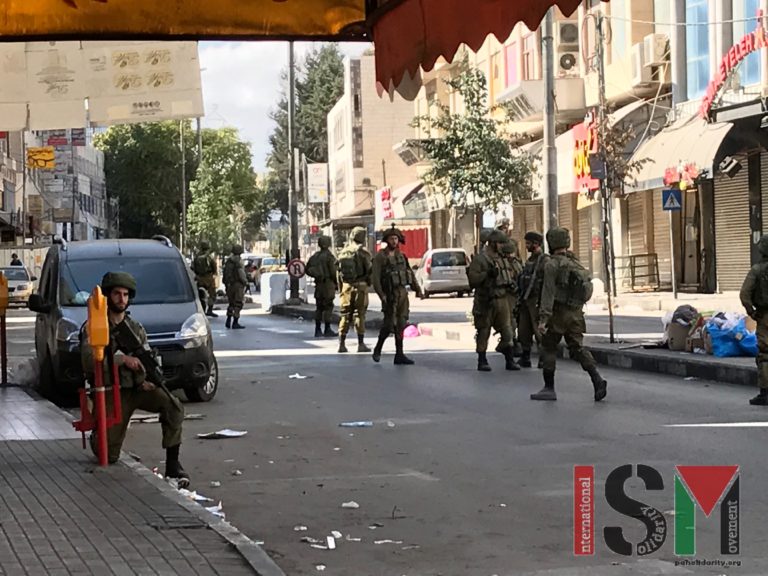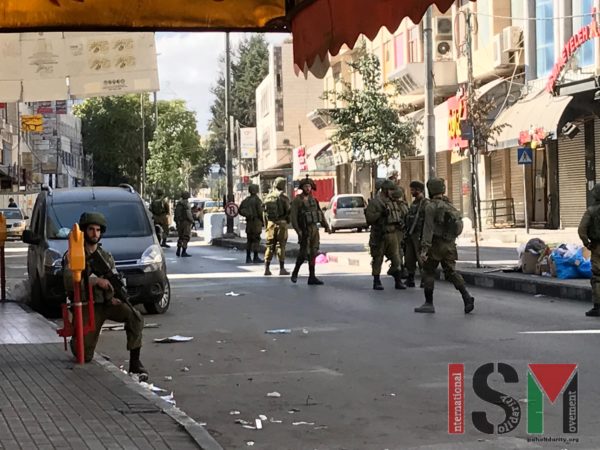 During the rest of the afternoon, there were multiple confrontations between the Israeli Army and the protesters in intensely circulated areas of H1, lasting until approximately 7 PM.