06th October 2017 | International Solidarity Movement, al-Khalil team | Hebron, Occupied Palestine
On Friday the 06th of October, around 30 Israeli soldiers entered the H1 area of Al-Khalil with three armoured military vehicles.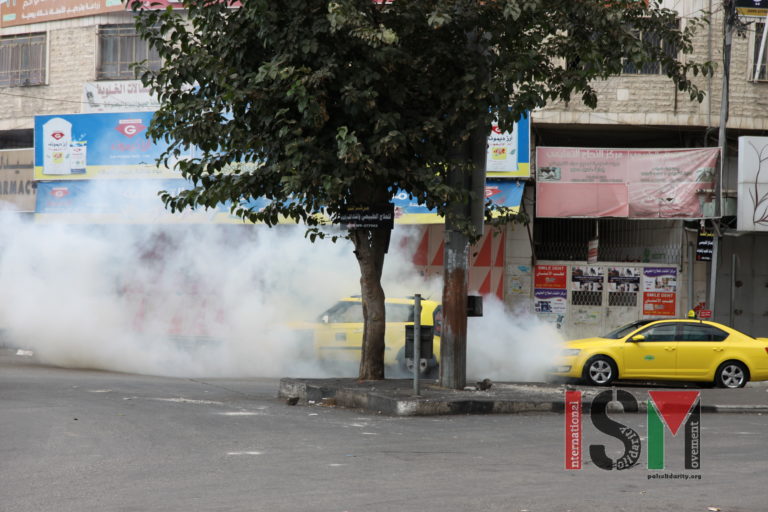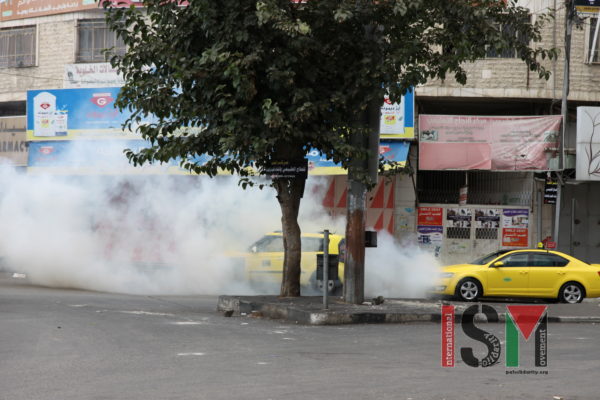 The Israeli armed forces entered the area at around 2.00pm, using sound grenades and tear gas around the central hub of the city leading up to the Manara roundabout. The vehicles drove back and forth between two roundabouts firing tear gas and sound grenades randomly.
Bystanders and street vendors were affected by tear gas. Live ammunition was also used.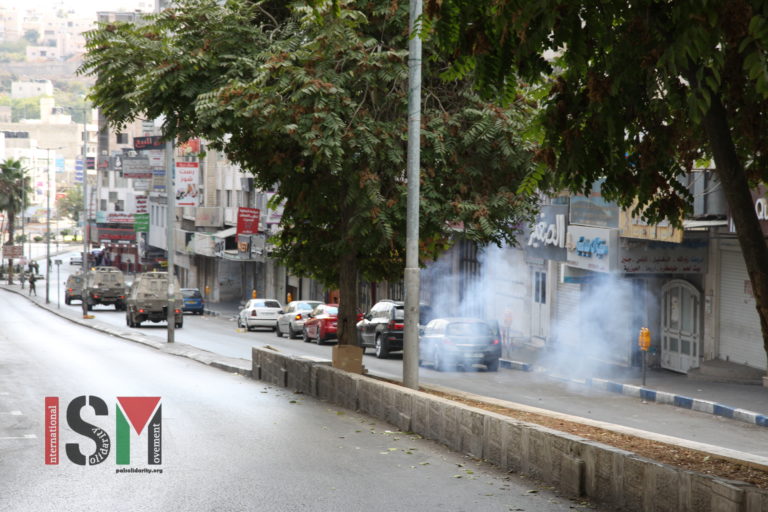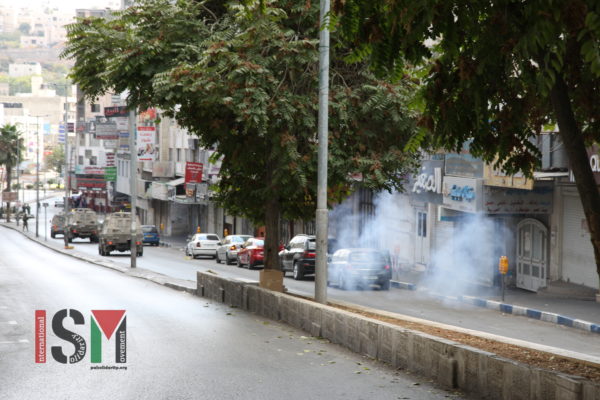 Throughout the rest of the afternoon and into the evening soldiers were stationed around the city which many interpreted as a provocation.
In the evening at around 6.00pm, two boys aged 17 and 16 were detained by the soldiers and taken to the nearby police station by Israeli police despite attempts by family members to have them freed. They were accused of throwing stones at soldiers and were detained without providing any evidence to their accusations.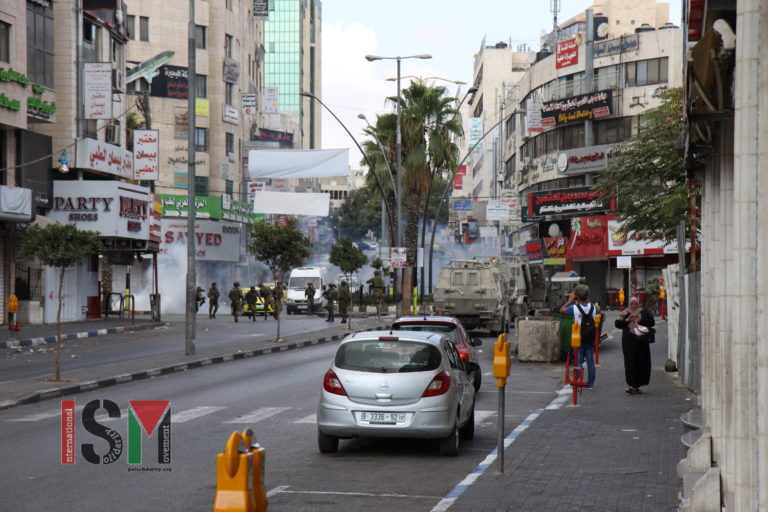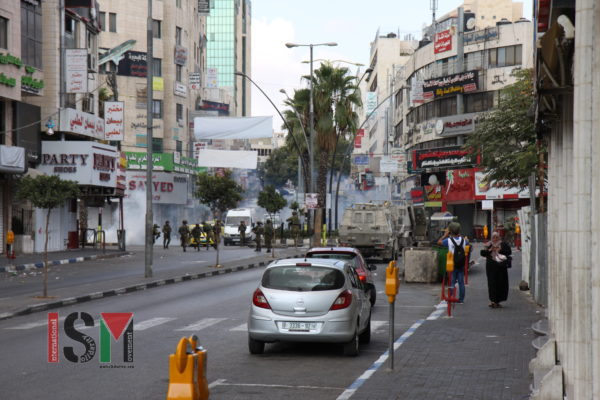 This is one of several occasions the Israeli armed forces have entered the H1 area of Al-Khalil, using weapons and vehicles to counter small protests on Fridays.