5th August 2017 | International Solidarity Movement, Al-Khalil team | Hebron, occupied Palestine
Palestinian children celebrated graduation yesterday in the occupied city of al-Khalil (Hebron). The occasion was marked by a cultural festival, organised by the Palestinian National Initiative. The event was lively, with singing, dancing and comedy, as well as a rousing speech by Mustafa Barghouti.
The theme of the event, other than the students' achievements, was the recent tensions over Israel's access restrictions in al-Aqsa mosque. A group of male students, called 'Liberate al-Aqsa', presented an impressive dance routine wearing keffiyehs.  Shortly after, the leader of the political party organising the event, Mustafa Barghouti, gave a rousing speech in which he spoke of the importance of free access to education and praised the youth of al-Khalil for their central role in resisting the occupation.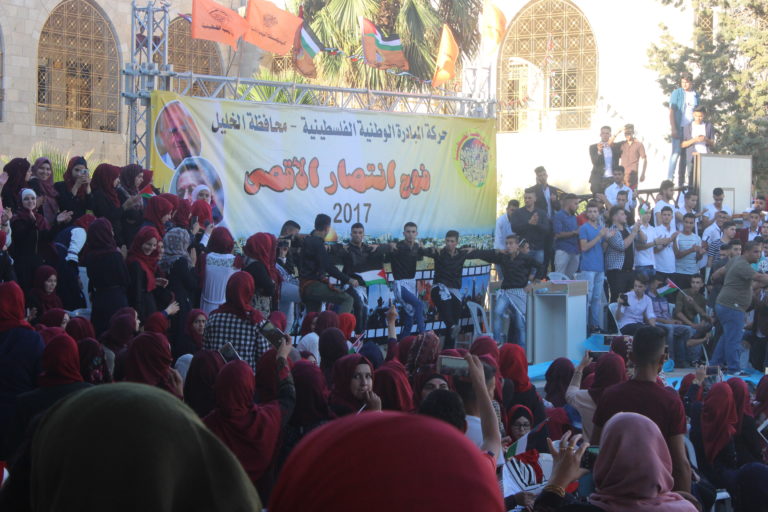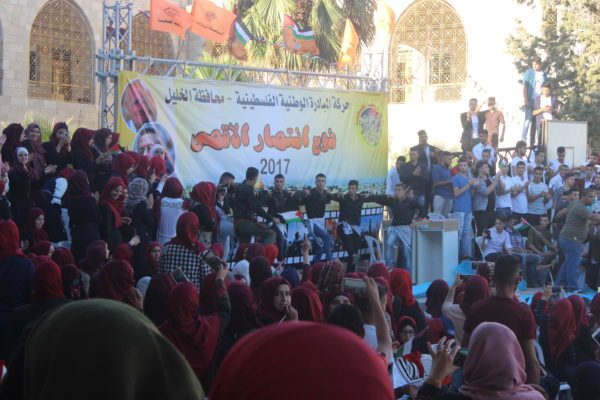 After Barghouti's speech, the students put on a play based on the recent Israeli attack on the al-Aqsa compound in Jerusalem. Four children, portraying Israeli border police, stormed the stage and attacked Palestinian demonstrators. However, by the end of the play, the defiance of Palestinian protestors forced the soldiers out of al-Aqsa, to the celebration of worshippers.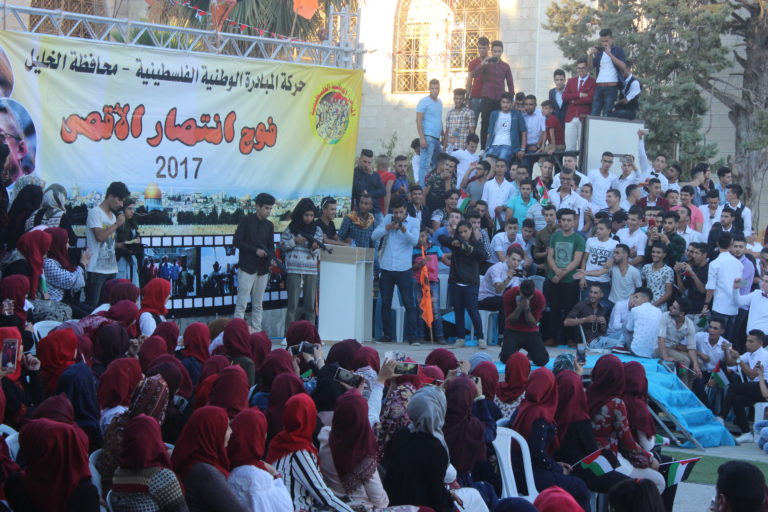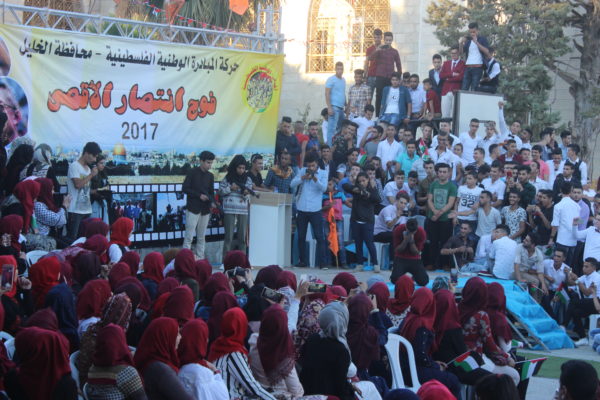 The play was followed by a beautiful song, sung by one of the girls from the school, and a comedy act, which drew laughter from the hundreds of parents and children in attendance. Afterwards, the actual graduation ceremony commenced, with students receiving their diplomas from school officials, local notables and Mr. Barghouti.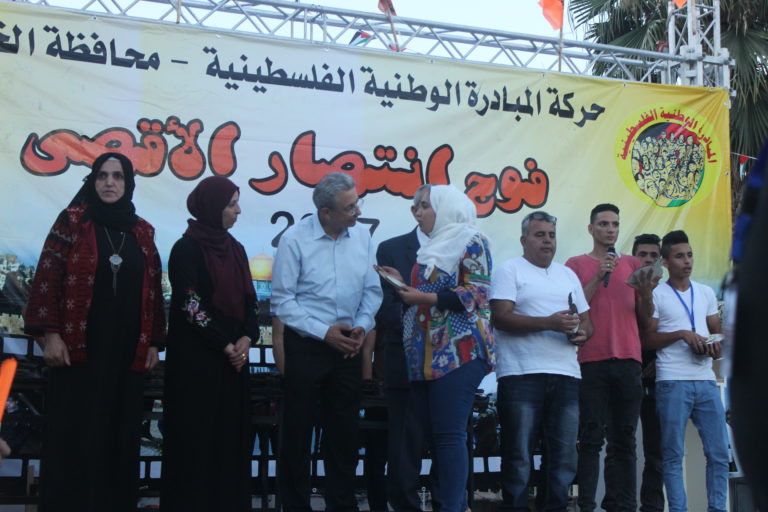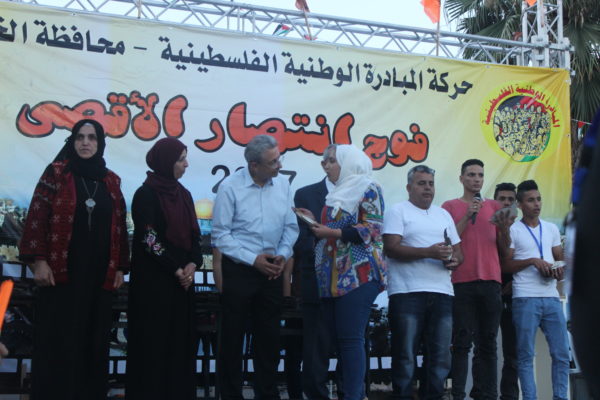 One student, who is looking forward to studying law at al-Khalil university, said that the ceremony was 'fantastic', that 'it was just such a great atmosphere'. The only regret she expressed was that the students were not able to wear gowns, as the school could not afford them for everyone. Nonetheless, the evening served as a beautiful way to mark a great occasion in the difficult lives of the children of al-Khalil.