23rd July 2017 | International Solidarity Movement, al-Khalil team | Bethlehem, occupied Palestine
Israeli forces attacked a peaceful demonstration in Bethlehem this Wednesday, using tear gas and rubber-coated steel bullets on the crowd of around 200 Palestinians. The demonstrators were protesting the new access restrictions introduced by Israel at Jerusalem's Al-Aqsa mosque. Palestinian leaders had called for a 'day of rage' in response to the changes.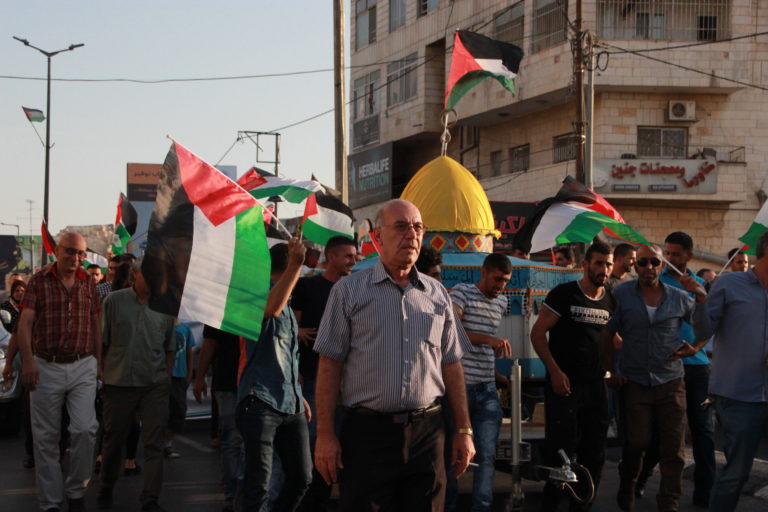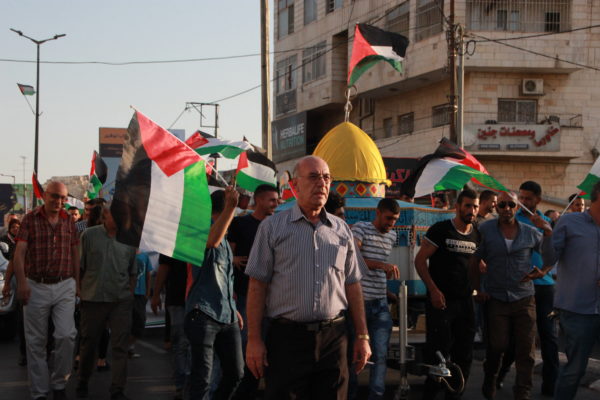 Demonstrators marched down Hebron Road towards Rachel's Tomb, chanting and holding signs. When the group reached the checkpoint gates, they were immediately attacked with tear gas and sound bombs. While most demonstrators subsequently fell back, Palestinian youths responded by throwing stones at the Israeli soldiers and police, who in turn responded with rubber-coated steel bullets and more tear gas.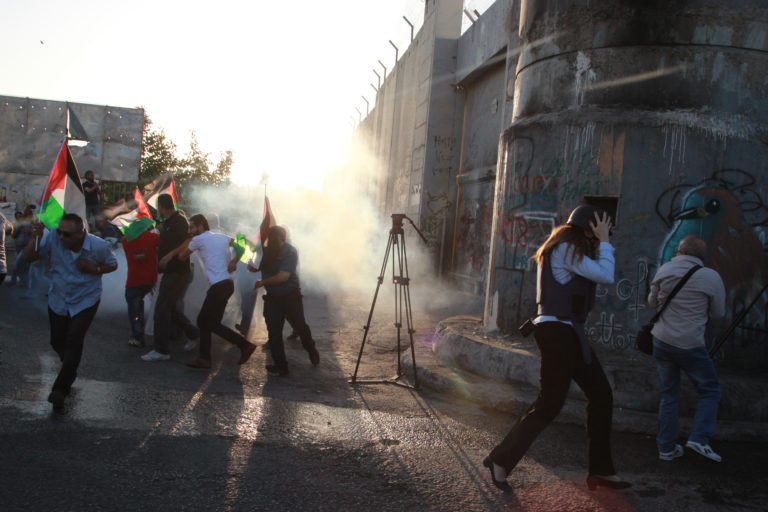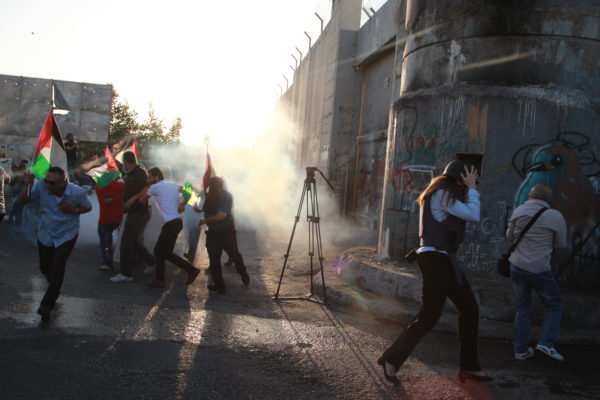 There were several arrests as Israeli forces harassed Palestinian activists and journalists near the checkpoint. A busload of tourists arrived at a nearby hotel during the clash, and were hit by a volley of tear gas. Israeli forces twice used a Venom launcher attached to the top of an armoured vehicle to fire tear gas into the crowd.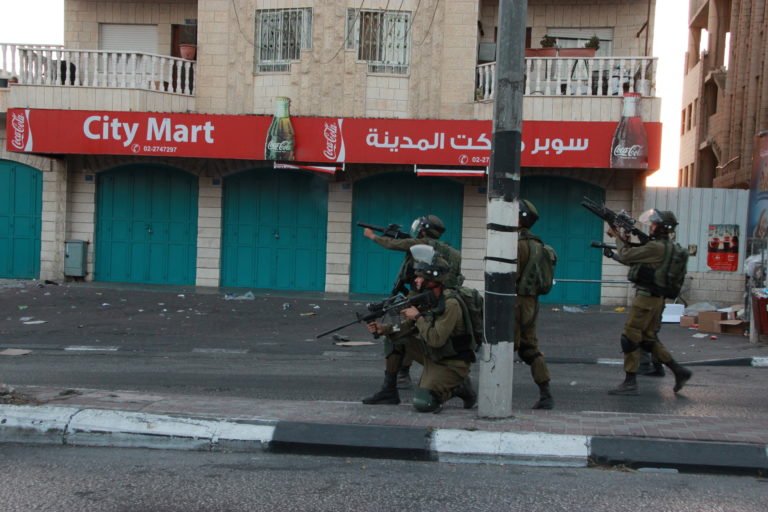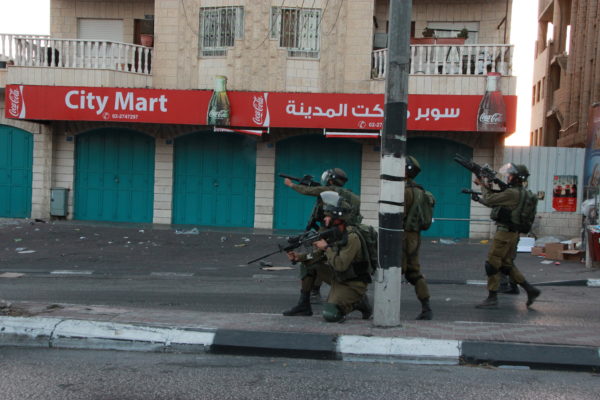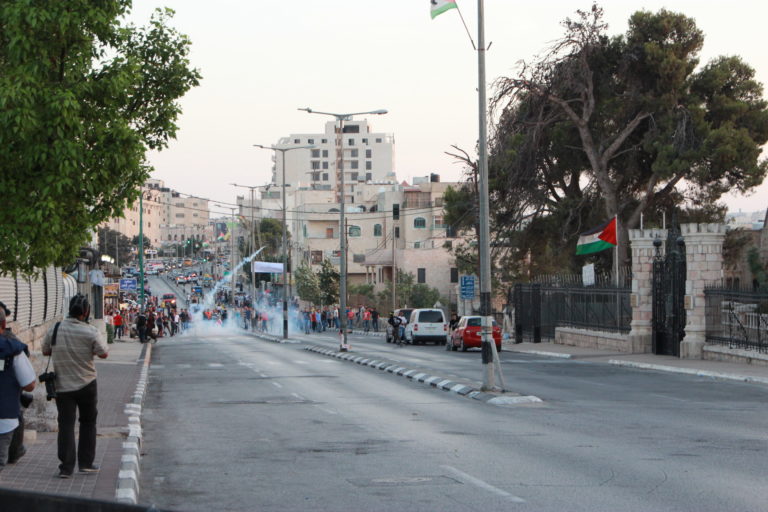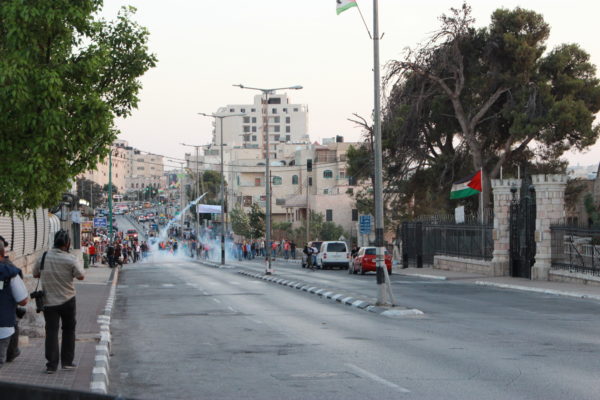 A group of demonstrators held two prayers in the middle of the road, close to the checkpoint, despite Israeli police firing tear gas at other protesters. These prayers were performed as an act of solidarity with worshippers in Jerusalem, who cannot pray at Al-Aqsa mosque due to the new restrictions introduced by Israel this week.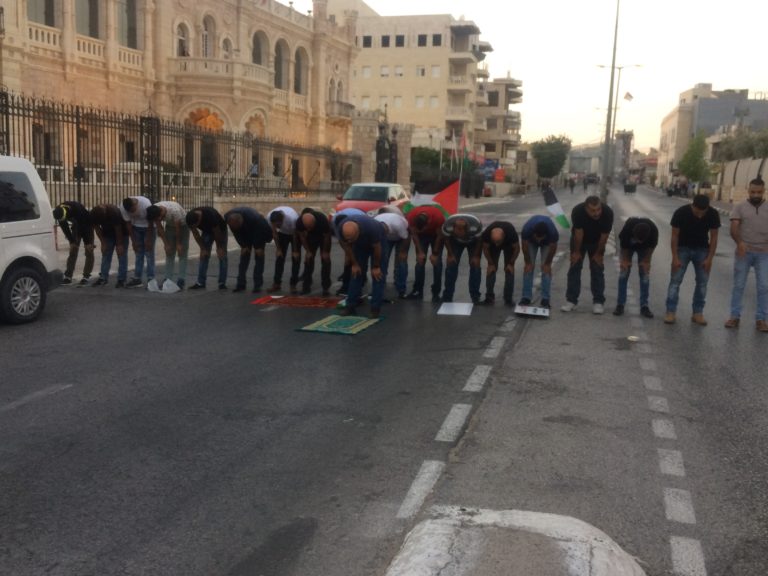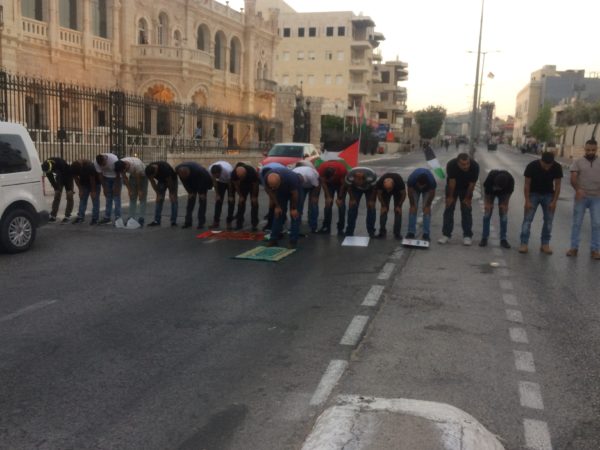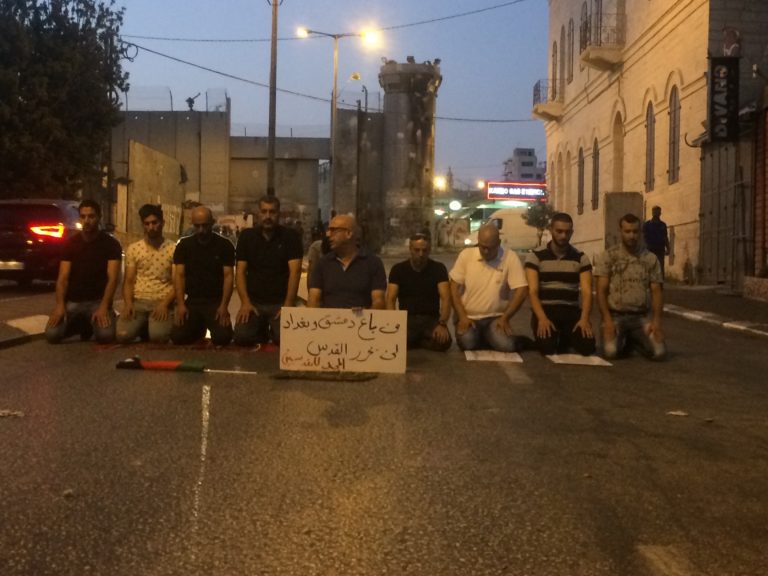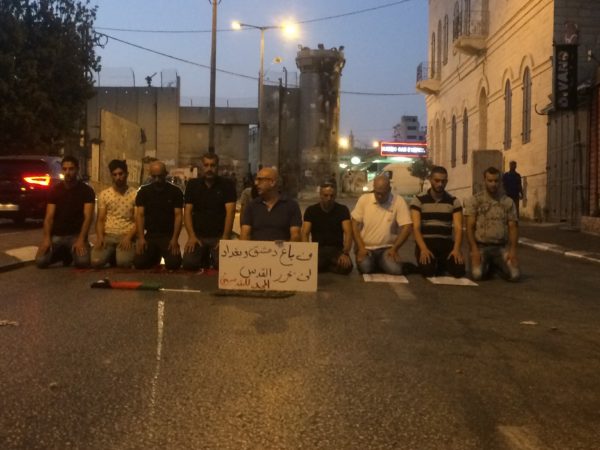 As well as harassing journalists and activists, Israeli occupation forces checked the IDs of random demonstrators and illegally demanded to photograph journalists' passports.