5th April 2017 | International Solidarity Movement, Ramallah team | Abu al-Ra'eesh, occupied Palestine
On the morning of April 5, 2017, the Israeli occupation forces demolished residential tents and six sheep pens in the area of Abu al-Ra'eesh, southwest of Dirbolut, west of Salfit.
The structures belonged to the Shheibar family and were located between the villages of Deir Balout and al-Lubban. They were forcefully removed by Israeli forces, who ordered the owner to remove the remaining structures within a week. According to the owner, Mohammad Shheibar, the demolition order was only issued three days ago.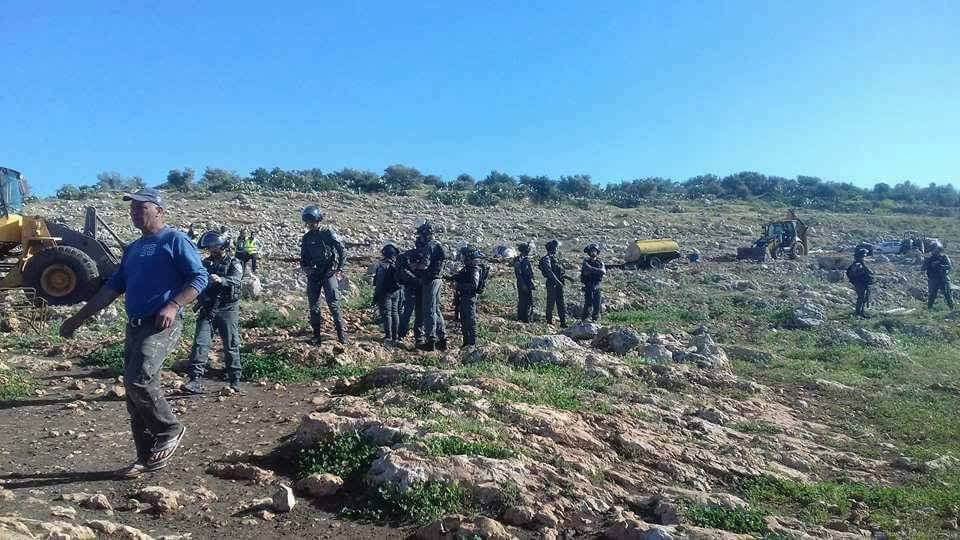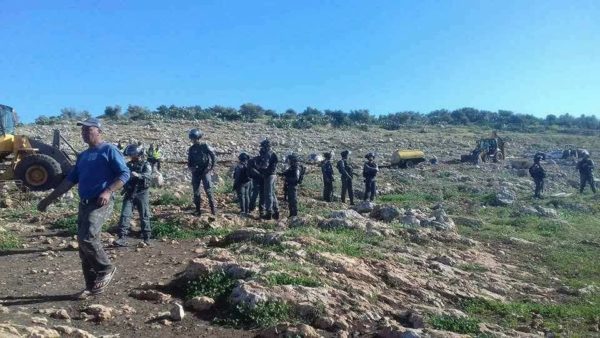 2016 saw an average of 156 Palestinian structures a month demolished by Israeli forces in the occupied West Bank, displacing over 1,500 people and destroying the livelihoods of another 7,000. Meanwhile, building permits are frequently granted to the 550,000 colonial Israeli settlers in occupied West Bank, and Israeli authorities remain intent on expanding the nearby illegal settlement of Elqana.