23rd February 2017 | International Solidarity Movement, Gaza team | Gaza, occupied Palestine
The Boycott campaign-Palestine PCB organized an awareness campaign for some Schools in Gaza City in order to raise awareness of the importance of Boycotting the occupation and supporting local products.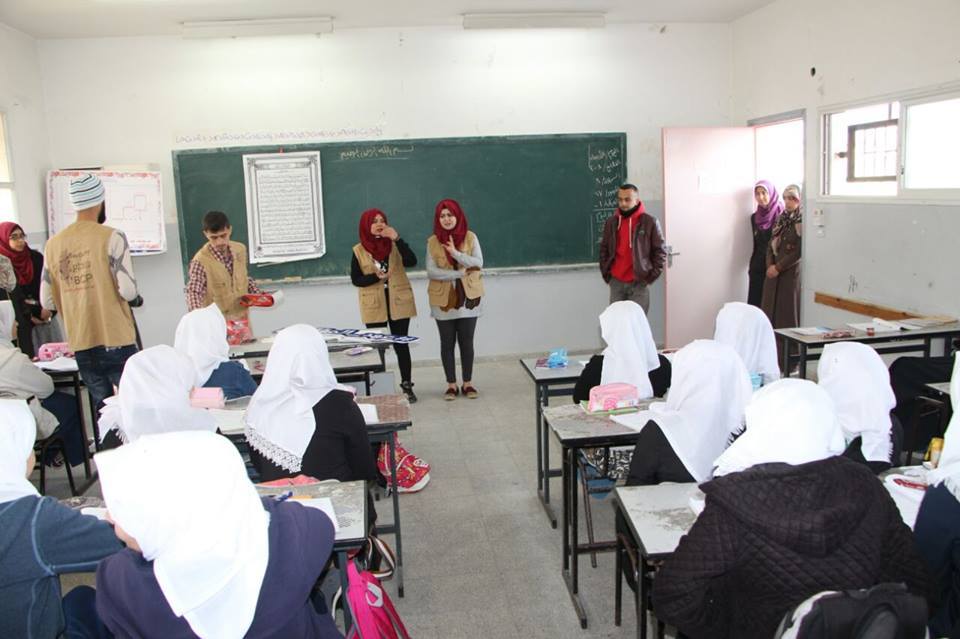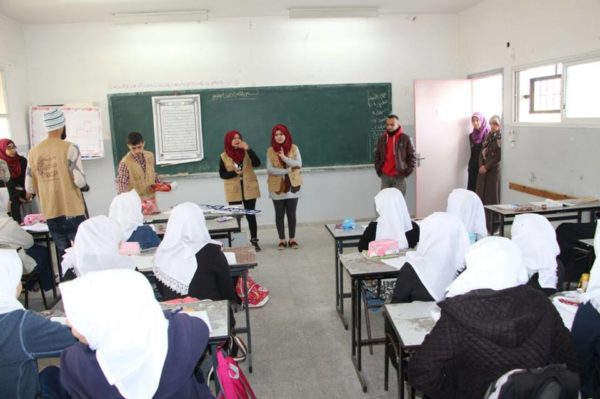 A number of the boycott-campaign-Palestine activists took part in the campaign by entering classes and delivering a short speech in which they urged the students to the importance of the boycott and the seriousness of normalization.
Additionally, the campaign included a distribution of sample of  local products. In their speech with the students, the activists pointed out the benefits of boycotting the occupation: reducing unemployment, supporting Palestinian economy, and raising public awareness of belonging to the homeland and resisting the Israeli occupation.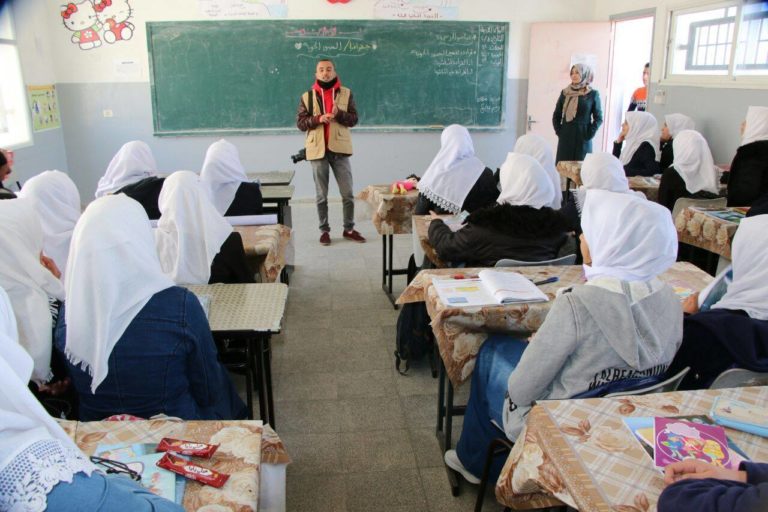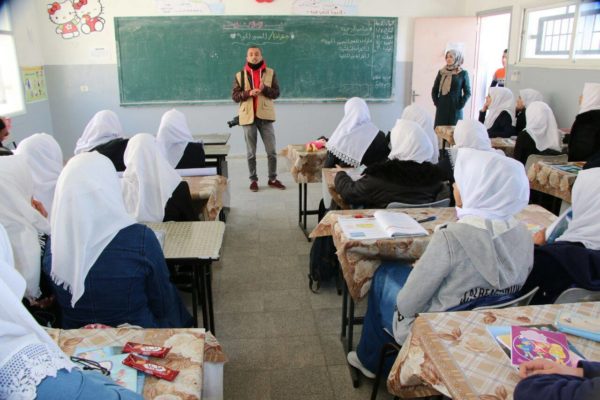 This activity is one of several others that the Boycott campaign-Palestine intends to  organize during the upcoming period, targeting the Palestinian public to boycott the occupation and resist the normalization.