7th November 2015 | International Solidarity Movement, Huwara Team | Tulkarem, occupied Palestine
Updated on November 18th
Yesterday we went to Tulkarem and finally met Ammar, together with his friend Warda. We had a long conversation, where Ammar told us how good he feels to be out of jail and all the things he wants to do in the future. Although his life is very hard, he appears optimistic and tells us he is planning to get a job and save money. He wants to take a course to become a hairdresser, because this is something he already practiced in the prison. When he gets a job as a hairdresser, he wants to continue saving money to build a house in his village. One day he wants to get married and have children.
We asked him what his life was like in the jail and he said, "There's nothing prisoners want more than to be free." Ammar explained to us that going to jail for your country is not a bad thing and, in the end, for him the freedom of his country is more important than his personal freedom.
His three friends are still in jail and he doesn't know when they will be released. And although he can't see them, their families get to visit them every two weeks.
He also told us how he made new friends in the jail and how they support each other emotionally when they are having a difficult time. Everyday, they were allowed to leave their cell and stay a while in a common room with other prisoners, spending time together. They did not have access, though, to an area that was open to the air.
It is important to remember that, even though Ammar has finally been released, there are still things he cannot do, which in turn means he doesn't enjoy full freedom. The court decided that if he is to be found near any illegal Israeli settlement, participates in any demonstration, or is seen walking through any checkpoint, he would be imprisoned for another five years. Therefore, he feels he cannot move with total freedom and needs to be careful.
But despite these restrictions, he is very happy to think how he will start building his future.
*******
Updated on November 10th
Ammar has been released and the people of his village were waiting for him to celebrate on the streets. He is back with his loved ones and has returned to live in his brother's house. Ammar is very happy to be free again and is planning to find a job.
Here are some pictures his friends sent us to show you!
Updated on November 8th
We have great news! Ammar has been released from prison and we want to thank all of you for your wonderful support! After having spent one year in jail, Ammar is finally back home with his family and can resume his normal life.
Therefore, we have decided to finish Ammar's campaign tonight. Ammar, together with his family and friends, greatly appreciate your efforts, we could not have done this without you !!
*******
In September 2014, four young men from the village of Beit Lid near Tulkarem were arrested by the Israeli military. After interrogating the four friends, two confessed under torture that they witnessed 22-year-old Ammar Khalid throwing stones and destroying a fence of the illegal Israeli settlement of Anab, which is built on their village's land. Although Ammar denied this accusation, and no evidence has been presented to support it, the Israeli military court dictated that one witness is already enough to impose a prison charge, and that other evidence is unnecessary.
Ultimately, his friends were released, but Ammar was charged with one year of prison and a fine of 2.500 shekels (approximately $650) which must be paid by November 13th, otherwise, the military will keep him imprisoned until the fine is paid.
Ammar is an orphan; although his parents are gone, he has many friends desperately trying to raise the money to free him. However, his financial situation is very bad, and an amount of 2.500 shekels is very difficult for his loved ones to collect. Without our support Ammar will remain in military detention.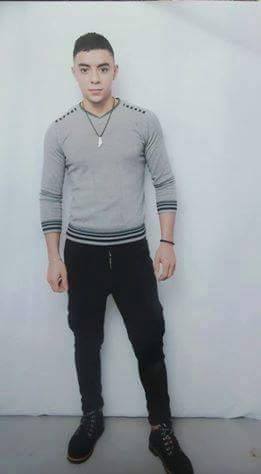 Ammar is not alone in his struggle against the Israeli military, the campaign of violence against the people of Palestine has surged in the month of October, with at least 64 Palestinians killed, over 7,200 injured, and approximately 650 detained by Israeli forces.
It is essential that we pull together our efforts and resources to support Ammar. He is one young man suffering under the effects of the Israeli occupation, and one is too many. We must do all we can to help Ammar gain his freedom from Israeli imprisonment.
If you can donate, please do so here: https://palsolidarity.org/donate/ 
Once you send a contribution, it is important that you write to us to palreports@gmail.com, adding 'Free Ammar' in the subject, to give us the details of your name and the amount so that we can ensure to collect the money appropriately for Ammar.
If you cannot give money, but still want to support Ammar, please share this with as many people as possible.