21th February 2015 | International Solidarity Movement, Khalil Team | Hebron, Occupied Palestine
On February 20, Israel forces threw at least thirty stun grenades and ten tear gas grenades at a peaceful Palestinian protest.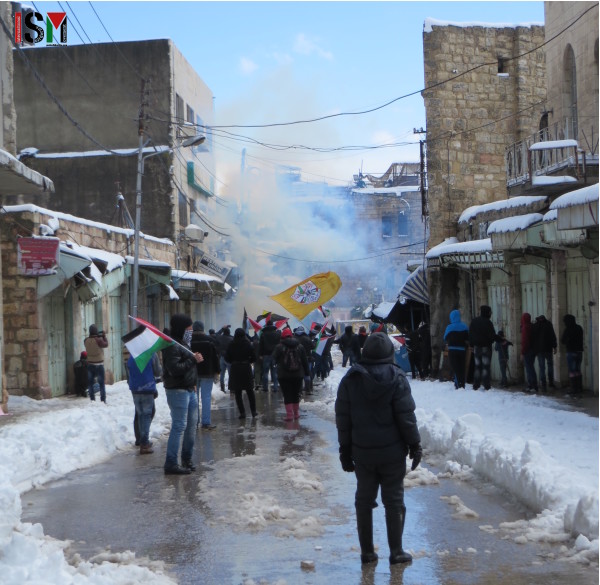 Residents of occupied Hebron (Al-Khalil) were demonstrating against the closure of Shuhada Street, a former economic centre in Al-Khalil. The street, running through the middle of a once-thriving neighbourhood near Al-Khalil's Old City, was once an important market. The shops on the street were first closed in 1994, following the Ibrahimi mosque massacre, when an Israeli settler killed 29 Palestinians at prayer. The street was fully closed to all Palestinian pedestrian and vehicular access in 2000. The protest held was organized as a preview of the annual "Open Shuhada Street" event, postponed to the 27th because of the weather conditions.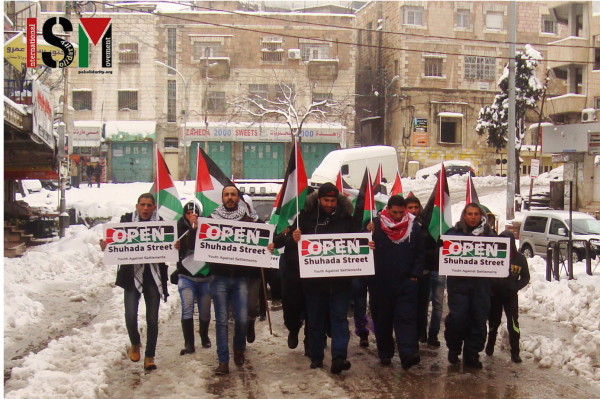 The protest began in Bab Al-Zawiye at 11.30 am, in a city covered by a thick layer of snow. Around one hundred and fifty Palestinians took the street through the old city's souq (market) towards the Ibrahimi Mosque. Arriving in front of the Israeli military base in the illegal Beit Romano settlement, protesters sang and waved flags even as Israeli forces assaulted them with stun grenades.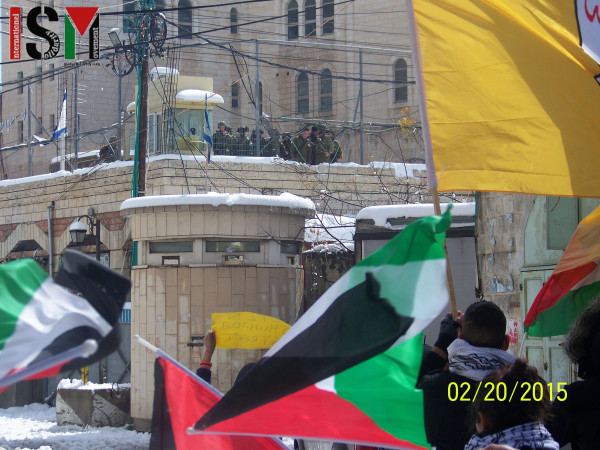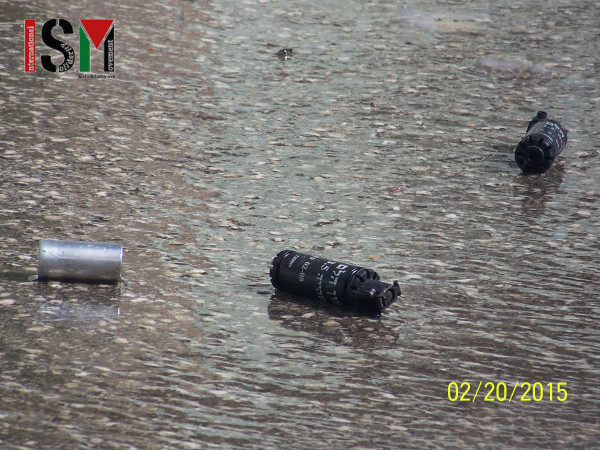 Israeli forces advanced outside the base and threw several rounds of stun grenades and tear gas grenades. The protesters did not abandon the street, and faced the army with a determination still unwavering even after two individuals suffered from excessive tear gas inhalation.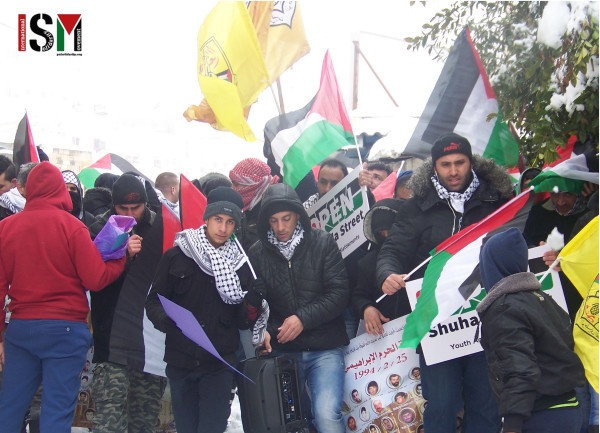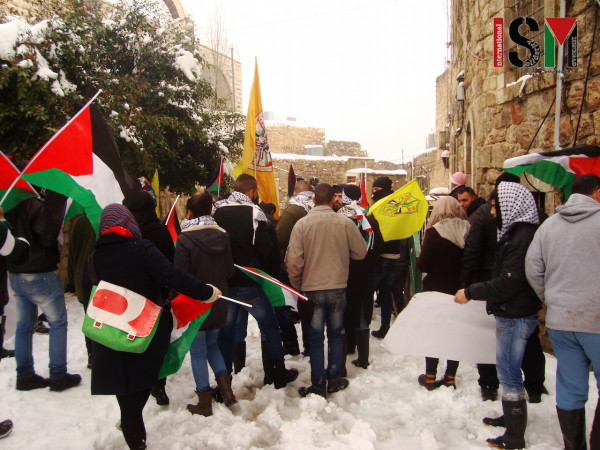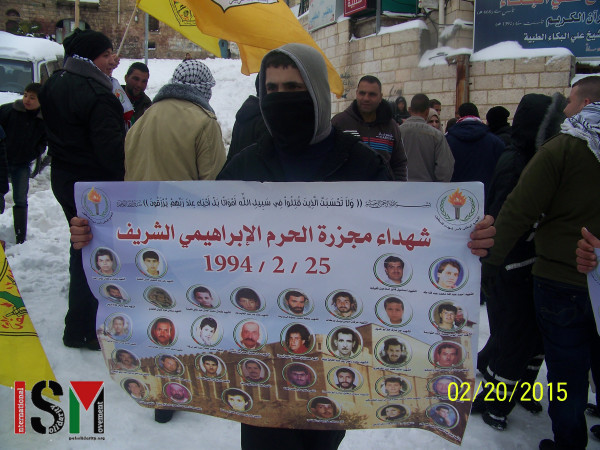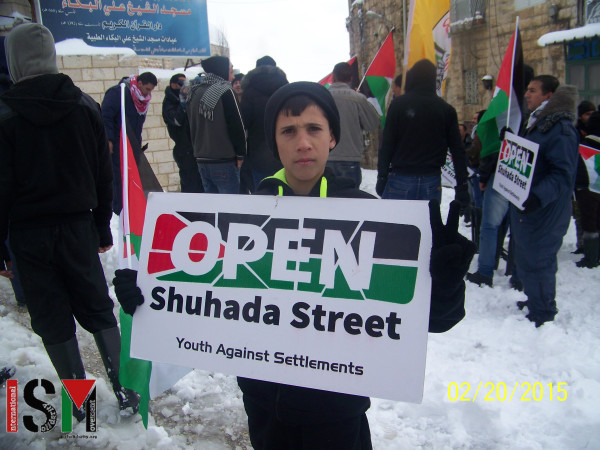 After singing an arabic version of "Bella Ciao," demonstrators returned to Bab Al-Zawiye, outside of Shuhada checkpoint. As tensions rose some youth threw stones towards the checkpoint, and Israeli forces again shot tear gas grenades at the protest.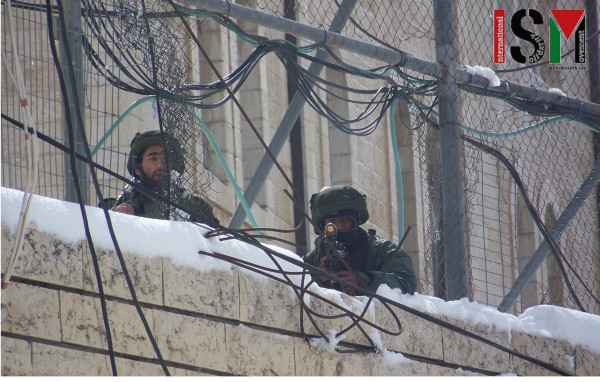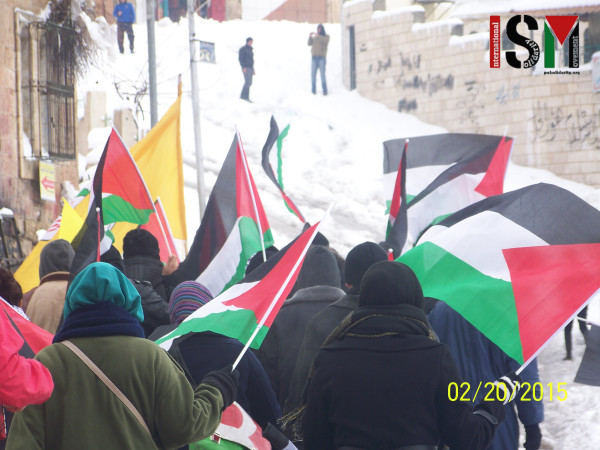 Later, Israeli forces arrested a Palestinian youth in Tel Rumeida, on the suspicion of participating in the protest. He was released a short time later.