19th November 2014 | International Solidarity Movement, Khalil team | Hebron, Occupied Palestine
This morning in al-Khalil (Hebron), clashes broke out in the Qeitun area starting between 07:00 and 08:00 near the Qeitun checkpoint. By 08:00 the group of Palestinian teenagers and young boys present had grown to approximately 100 individuals, since the school closed, most likely due to tear gas drifting inside. The large group of schoolchildren marched towards the checkpoint while chanting and shouting. Some of the boys threw stones at the checkpoint, though no soldier was either hit with a stone or injured.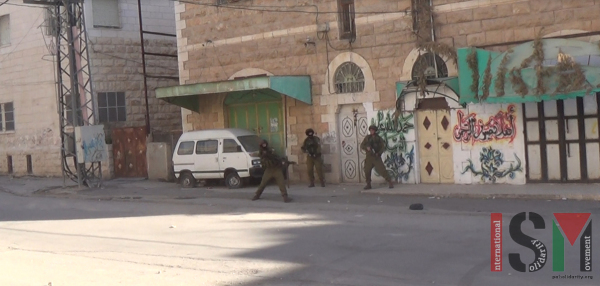 The clash went on for one and a half hours, with Israeli forces firing many tear gas canisters at the children. Two ISM'ers present saw how a group of soldiers tried to ambush a group of children, seemingly in an attempt to arrest them.
An ISM'er present stated, "Suddenly five or six soldiers came running from an alleyway, the kids saw them in time, and fled. I yelled at them [the soldiers] that they should leave, and that it was only children."
Overall approximately 29 tear gas canisters and one stun grenade were fired.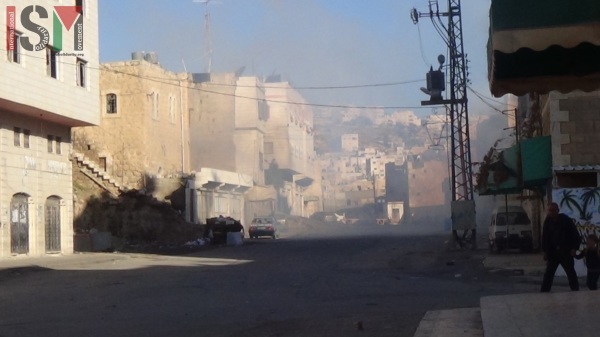 At around 11 am the soldiers were still stationed outside the checkpoint, aiming their guns down the street, even though no stone throwing youths were present.