21st October 2014 | International Solidarity Movement, Nablus team | Jordan Valley, Occupied Palestine
On October 20th, the Israeli military destroyed six structures belonging to a family in the village of al Jiftlik, in the Jordan Valley.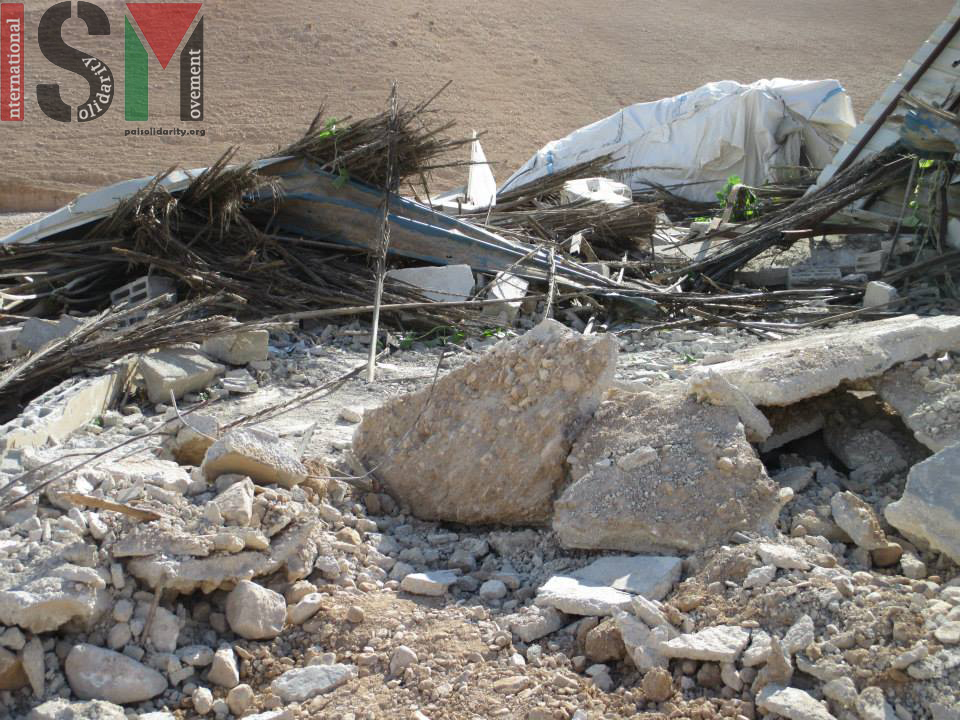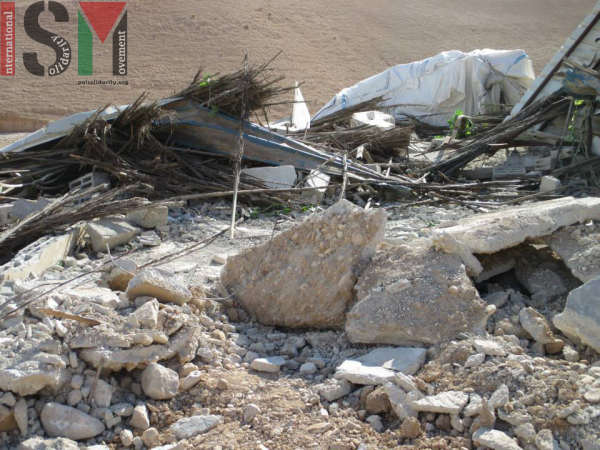 At approximately 6:00 am, Israeli soldiers destroyed the family home of Mohammed Mousa Mohammed Abohernam, as well as five other buildings, including his family's storage unit and two buildings used to house goats.
The village of al Jiftlik belongs in "Area C" of the occupied West Bank, which is under full Israeli military civil and security control.
Al Jiftlik village is also used as a testing area for Israeli weapons.
As ISM activists interviewed the family, four Israeli jets flew in formation over the village in two, separate passes.
Abohernam said he intends to rebuild his home.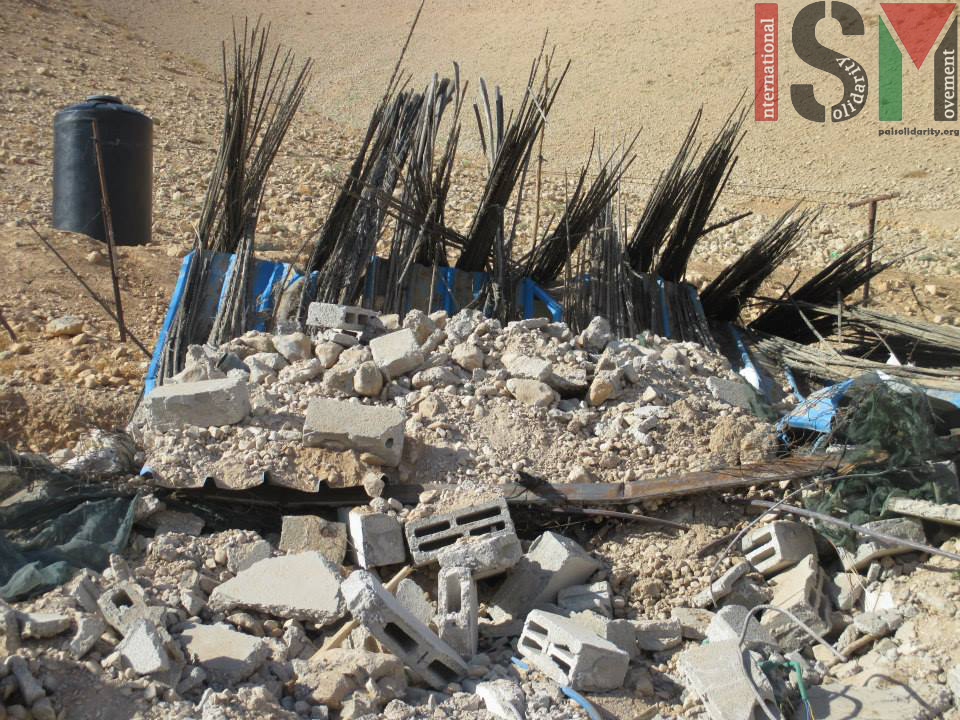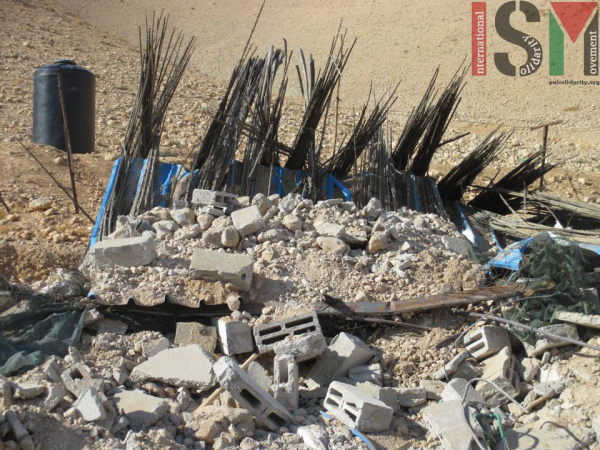 His father, and grandfather, lived on the same land. "This is my land and I am not leaving," he stated.