28th September 2014 | International Solidarity Movement, Khalil team | Hebron, Occupied Palestine
This afternoon Israeli border police entered through Salaymeh checkpoint and fired 14 tear gas grenades and one stun grenade at children leaving school.
Several teenagers threw stones towards the checkpoint and the soldiers began firing tear gas.
An ISM activist present stated, "Four young girls were walking past the boys throwing stones. The boys deliberately stopped throwing stones so the girls could pass safely, but the border police fired tear gas anyway."
At one point two border police grabbed a 12-year-old boy by the arm, dragged him to the checkpoint, and detained him for 20 minutes.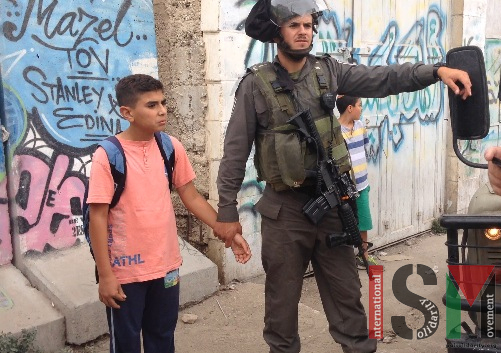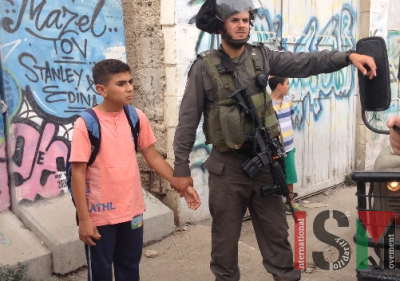 In a separate incident close by, nine-year-old Razain was walking near another local school when Israeli forces threw a stun grenade close to her legs. Shrapnel from the stun grenade injured her as it exploded in close proximity, stated Razain's grandfather to ISM volunteers.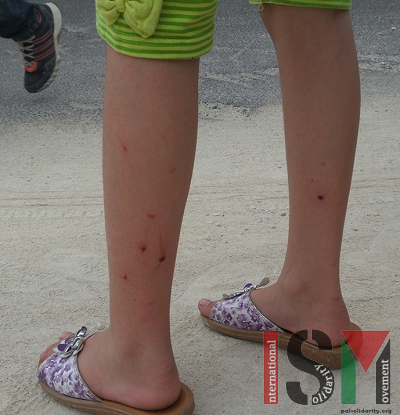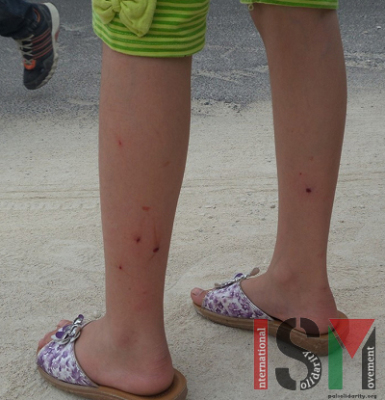 This morning at the Salaymeh checkpoint, Israeli forces fired three tear gas grenades and one stun grenade at schoolchildren.
An ISM activist present stated, "Around three young boys ran towards the checkpoint and threw stones towards the armed Israeli soldiers. They then fired a tear gas grenade towards the the children walking to school, forcing them to run through clouds of gas. This continued for around 40 minutes, with several more children throwing stones and two more tear gas grenades being fired. At one point the soldiers entered through the checkpoint towards the schools and threw one stun grenade. Many of the children were very afraid, it's clearly no way to begin a day of education. I can't imagine how difficult it must be to concentrate and learn when your day begins with military violence."