7th September 2014 | International Solidarity Movement, Nablus team | Kufr Qaddum, Occupied Palestine
Since 2011, villagers from Kufr Qaddum demonstrate each Friday against the Israeli military. The village of Kufr Qaddum has had much land stolen by the nearby illegal settlement of Qedumim and in 2003 the main road connecting Kufr Qaddum to city of Nablus was closed to Palestinians. It is this road that villagers attempt to march down every Friday, regularly facing extreme violence from Israeli soldiers and border police offices.
During the protest on Friday, 5th September, a Palestinian youth was shot in the leg and rushed to a hospital in a Red Crescent ambulance.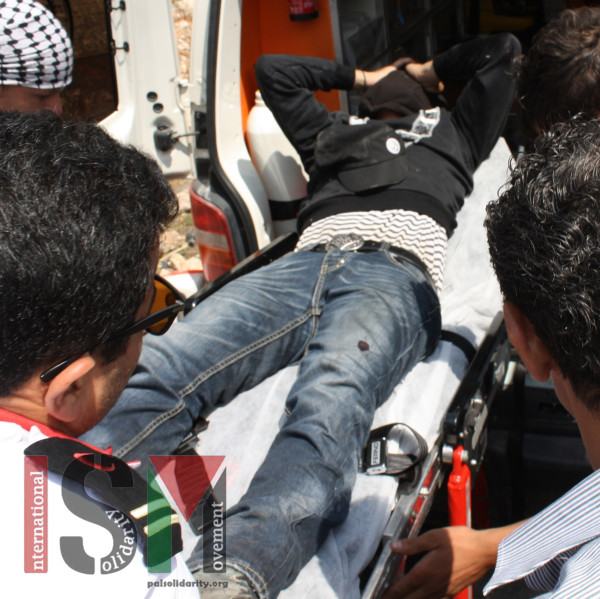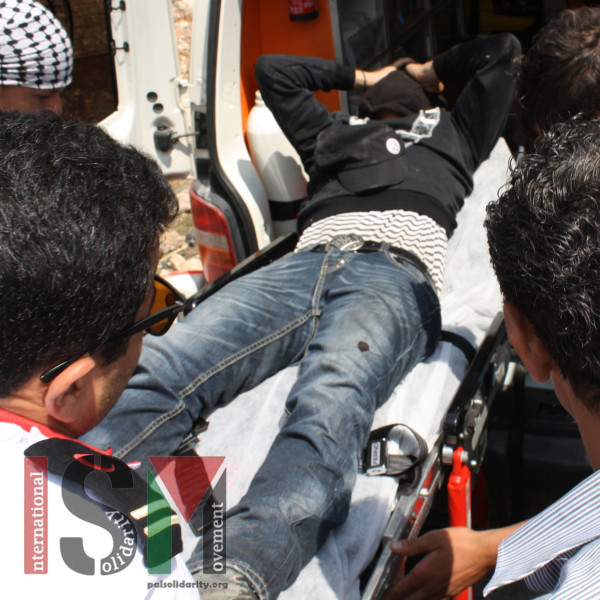 Dozens of protesters and solidarity activists suffered from excessive tear gas inhalation, which soldiers fired in large quantities. Later on in the protest, multiple tear gas canisters were repeatedly fired from a military vehicle.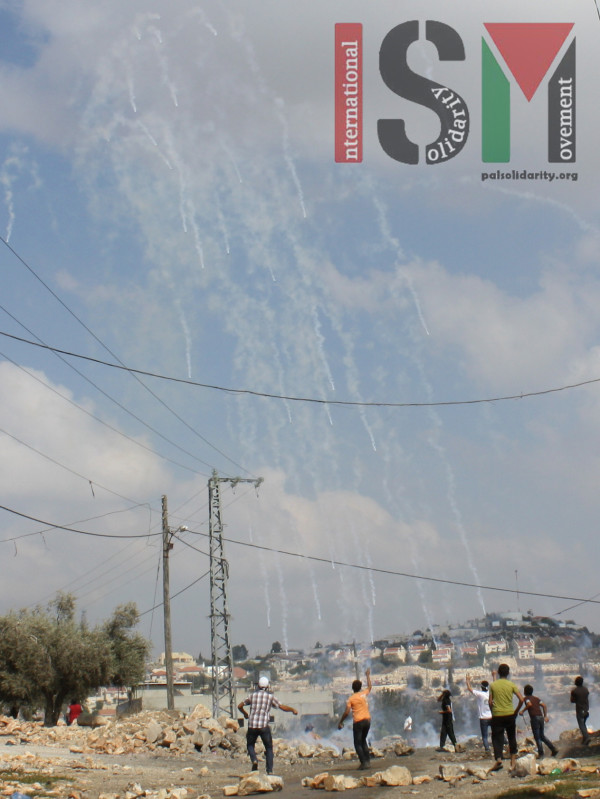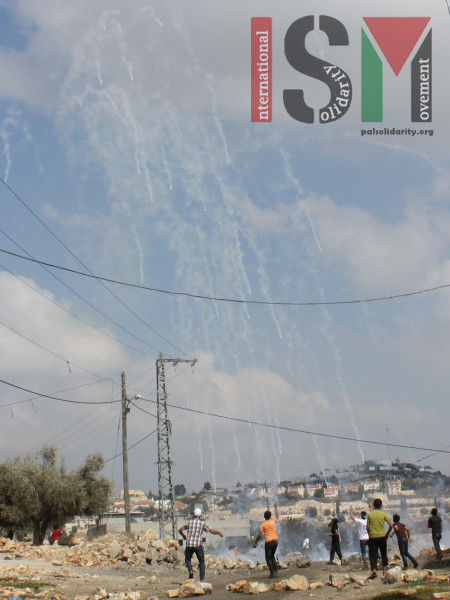 Many of the tear gas canisters were fired directly at demonstrators, both highly dangerous and in contravention to Israeli military procedure, which is shooting them up into an arch to lower the impacted velocity.
Throughout the protest villagers burned car tires, the thick black smoke enveloping the illegal Qedumim settlement as well as Israeli army vehicles positioned at the closed road, which included a bulldozer and a 'skunk' (chemical) water vehicle.
At the start of the protest, dozens of soldiers took to the hill above the village, splitting into smaller groups, some moving through the olive grovess towards the edge of the village and then retreating back under the stones thrown by the village youth. This lasted till after 15:00 when the occupying soldiers left the hill.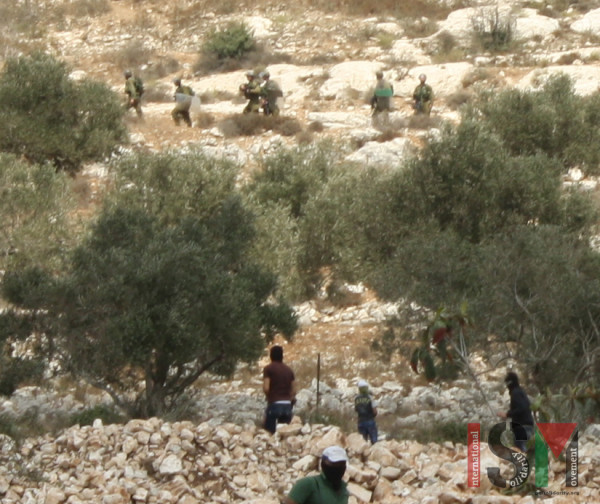 The villagers continued to protest at the top of the blocked road and this is when the army bulldozer, followed by the skunk water vehicle, moved in towards the village to clear the lines of rocks blocking the road and douse protesters in the foul smelling liquid. The villagers responded by throwing paint and more stones at the advancing vehicles.