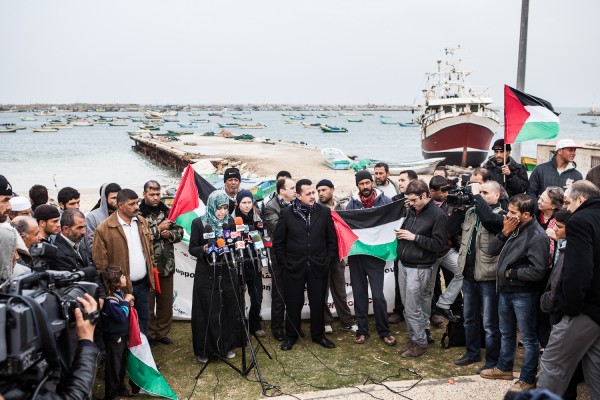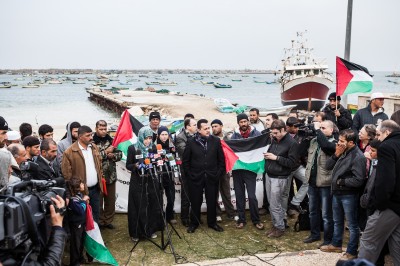 Wednesday, 6th of February, 2013 | Gaza Strip, Occupied Palestine
Today´s press conference in support of Palestinian farmers and fishermen held in the port of Gaza City launched several days of activities leading up to the International Day of Action for the Boycott of Israeli Agricultural Products on Saturday 9th February. Speakers were from the Boycott National Committee, the student boycott movement in Gaza, the Union of Agricultural Work Committees, PNGO and International Action for Palestine.
On Saturday 9th of February, thousands of people all over the world will participate in actions calling for the boycott of Israeli agricultural products. In the Gaza Strip, farmers and solidarity activists will plant olive trees in the east of the district of Zeytoun, near the so-called "buffer zone", a unilaterally imposed no-go zone near the border fence. A few years ago, this area was covered with hundreds of olive trees, that have since been bulldozed by the Israeli Army.