Update on 8 Feb: Mamun is now home with his family!
Thank you to all contributors who donated so far! We have received $950 and managed to borrow the other $150 for Mamun's bail.  If you can, please donate. Any amount helps. In the event that the bail money will returned at the end of Mamun's trail, it will go towards the ISM legal fund to support similar cases. Thank you!
5 January 2013 | International Solidarity Movement, Madama, Occupied Palestine
Shepherd Mamun Nasser has spent almost two months in an Israeli military prison after he was severely beaten by settlers while tending to his sheep. Military court has agreed to his release if the sum of 4000 NIS is paid for bail. Mamun's family can not afford this amount. Help us raise the funds to secure his release.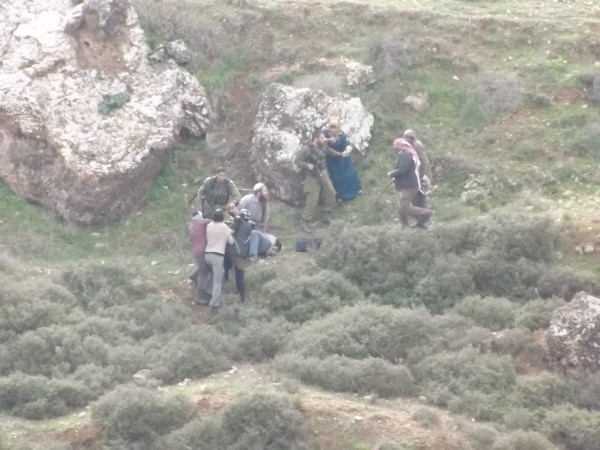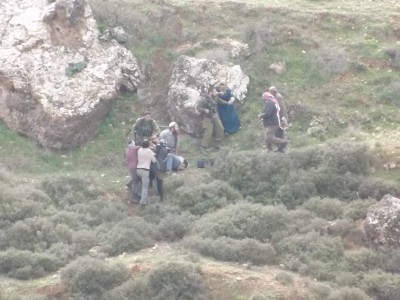 On 17th December Mamun Nasser was tending his sheep on a hillside in his village land close to the illegal settler colony of Yizhar. Settlers sought out Mamun and handcuffed him then beat him. His brothers, two of his sisters and his mother who were first to arrive to his aid found Mamun surrounded by settlers covered in blood with most of his face severely swollen. As they attempted to get Mamun from the settlers Israeli soldiers arrived and opened fire shooting live bullets at his family, with one bullet passing through his sister's dress. Mamun's brother Amir wasn't so 'lucky' and was hit in the leg. As word of the attack on Mamun spread more villagers arrived and fought to try to free Mamun. In the process a settler was hit by a stone and wounded.
Mamun was arrested by the military and taken away while family and friends managed to carry Amir to an ambulance. Mamun was first taken to Huwwara military base on 17 December and then transferred to Megiddo prison the next day and charged with assaulting both the settlers and soldiers. He has spent almost two months in military captivity. Then on 22 January, Mamun's brother, Amir, who was shot in the original incident was also arrested by the military when he returned home after a days work.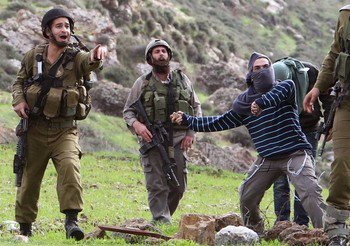 According to statistics by OCHA (the United Nation's Office for the Coordination of Humanitarian Affairs), Yizhar is the most violent settlement in the whole of the West Bank having recorded over 70 incidents in 2011 alone. One OCHA report reveals how "90% of monitored complaints regarding settler violence filed by Palestinians with the Israeli police in recent years have been closed without indictment". In the case of Mamun and Amir, it was not the attackers who were brought in front of a judge but them, the victims of the attack have since remained imprisoned.
This incident is only one example of collaboration between settlers, soldiers and military courts. Settlers from Yitzhar and other settlements regularly attack Palestinians whose land they confiscate. When Palestinians try to defend themselves from these attacks the soldiers take over, attack the Palestinians and kill, injure or arrest them thus keeping them off their land.
The Military courts are willing to release Mamun provided the sum of 4000 NIS ($ 1100) is paid for bail and on the condition that he does not return to the land where he was attacked until the end of his proceedings. Mamun's family can not afford to pay this amount. Please help us raise the funds needed to secure his release now. Please donate here and send us an email saying how much you were able to raise/donate. Thank you!
Video: Settlers and soldiers attacking Madama. It shows collusion between settlers and soldiers in Madama the day Mamun was arrested.