1 January 2013 | International Solidarity Movement, Tammun, Occupied Palestine
From 9am to 6pm Israeli special forces, regular army and border police attacked the village of Tammun, south of Jenin. They used helicopters, many soldiers firing live rounds of ammunition, tear gas and plastic coated steel bullets. 35 people were injured, including 4 with live bullets. 2 children sustained serious head injuries from tear gas cannisters.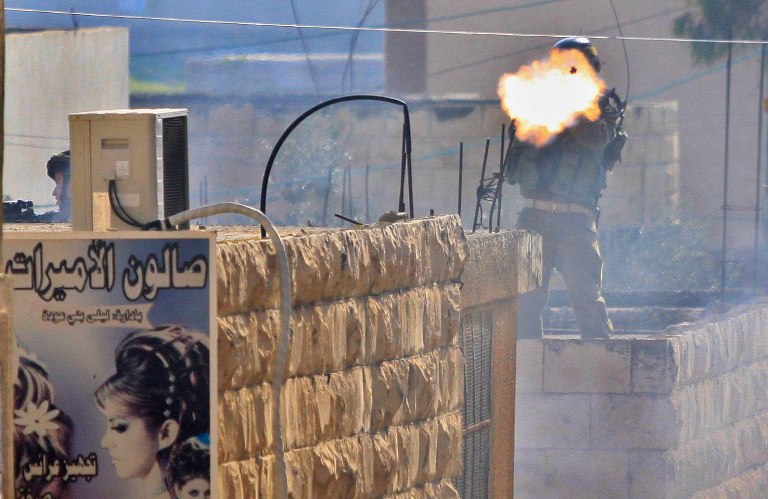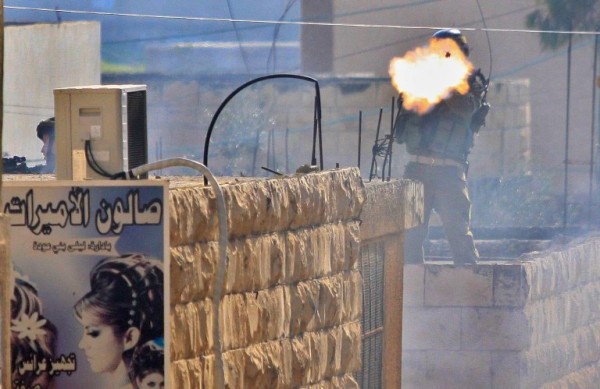 The raid began by at least 15 plain clothed special forces driving into the village in Palestinian plated vehicles to arrest a man. They forced the family out of their home, took one Palestinian brother Murad, tied, blindfolded, pushed him against the wall and took him back into the house. They made the family stand outside as a human shield against any resistance to the incursion and, in doing so, committing a war crime. His brother, Mohammed, was forced to assume a stress position for two hours. When he told the soldiers that had a health problem with his chest, they replied that if he said that again they would beat him to death.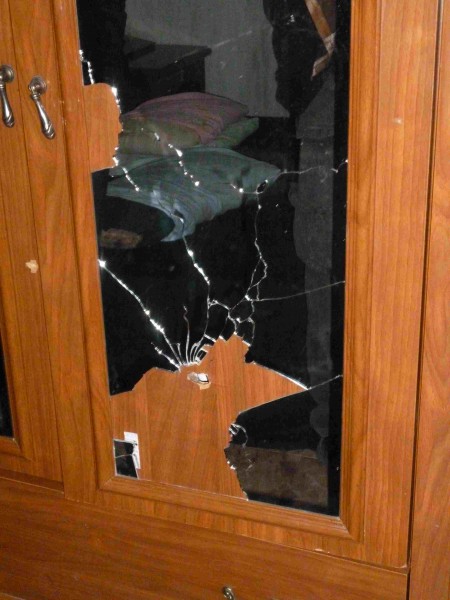 The forces interrogated and beat Murad whilst blindfolded. These special forces, called Duvdevan, are known for targeted assassinations. Murad was told to climb over a wall, but fearing that this could be an excuse to kill him, he refused. The soldiers severely beat him for this.
The soldiers vandalised the house, breaking furniture and shooting walls, wardrobes, beds, mirrors and a fridge.
Last year the same family was raided by these forces. The two brothers were stripped naked and tied to an olive tree in their front garden.
Today, soldiers entered another home. They searched it, broke furniture and shot around the house as well. They threatened the mother that if her husband doesn't hand himself in, in 24 hours, they will kill him. Another 20 homes were searched in the village.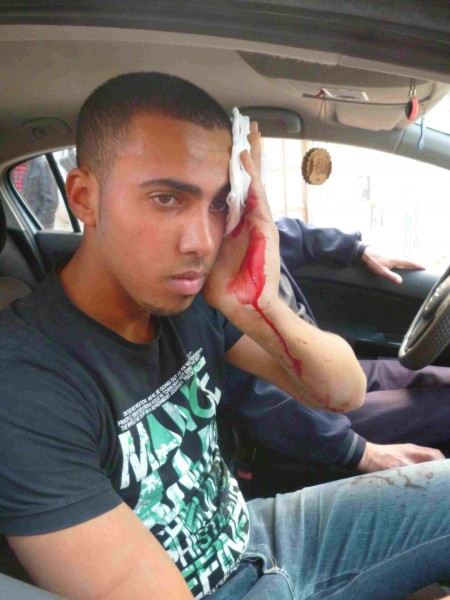 After the plain clothes special forces entered the village around 20 jeeps of regular army followed. They went into houses and took positions on rooftops.
Resistance by the population to this erupted on news of the incursion and people were attacked. Paramedics reported 35 injuries, 2 serious head wounds from tear gas cannisters that are often used as baton rounds. The 2 head injuries were inflicted on children. 4 of the injuries were from live rounds.
The attack continued until after dark with the army using parachute flares to illuminate the village.
The army eventually left the village at 6pm with Murad. The other Palestinian wanted by the Israeli occupation force has until tomorrow morning to hand himself in or he will be assassinated.