Updated on 26 January 2013.
23 January 2013 | International Solidarity Movement, Hebron, Occupied Palestine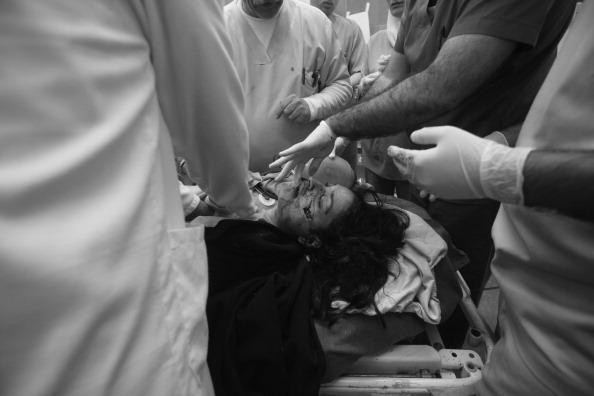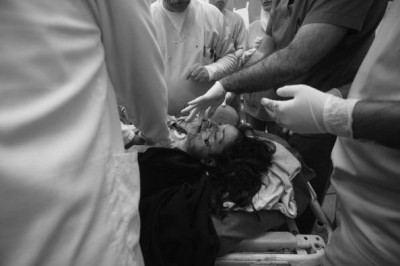 A 22-year-old Palestinian woman was killed after being shot in the head by Israeli occupation forces in an unmarked car around 2 pm near the entrance of Al Arroub refugee camp, some eight kilometers north of Hebron. Three others were injured including Suad Jaara, 28, shot in the hand and Ahmad Yousef Abu Ghazi shot in the arm. They were taken to Al Ahli hospital in Hebron.
Lubna Hanash lived in Bethlehem and was a fourth year political science student at Al Quds university.
Witnesses talked of a civilian car with Israeli plates stopping on the main Hebron-Bethlehem road and two men wearing military fatigues got out and began shooting at a group of four Palestinians. They said that after Lubna was killed soldiers prevented an ambulance from arriving at the scene for ten minutes. Clashes followed in the Arroub camp Wednesday evening. Upon the family of the martyr's insistence the burial took place in Betlehem on the same night.
Speaking to Maan News Agency one of the injured, Suad Jarra, said: "Lubna arrived two days ago to visit her sister, who is married to my brother. She had heard about Al Arroub College and she wanted to visit it. I accompanied her to campus and she admired the area because it's in a charming natural landscape." Suad continued that they decided to leave the campus: "I saw an Israeli soldier on the main road firing gunshots haphazardly, so I put my left hand on Lubna's back, and grabbed her to try and run backward. A gunshot hit my hand, and I shouted as I ran. I thought Lubna was running behind me until I reached the security guards of Al Arroub College who took me to a clinic in the camp before an ambulance arrived and took me to hospital." Suad concluded by describing the soldier as a "a criminal who opened fire at us and in cold blood killing Lubna and injuring me."

Lubna's death brings to six the number of Palestinians killed by Israeli occupation forces in the past two weeks: Anwar al-Malouk, 21, was killed on 11th January in Gaza, near the barrier in Jabalya. On Saturday 12th January, Oudai Darwish from Dura near Hebron was killed in the South Hebron Hills, when trying to cross the barrier to find work in Israel. Another Palestinian, Mustafa Abu Jarad, 21, was killed on 14th January near the barrier in Beit Lahia.  Sameer Awwad, 16, was fatally shot in Burdus on 15th January. On 18th January, Saleh al Amareen (Saleh Amarin), 16, from Azzeh refugee camp in Bethlehem, was critically injured by live bullet by an Israeli soldier. Saleh died in hospital of fatal injuries on the same day as Lubna was killed, 23rd January. Perpetrators of these crimes remain unpunished.
Video: Victims of Al Arrouba shooting being taken to the hospital in Hebron