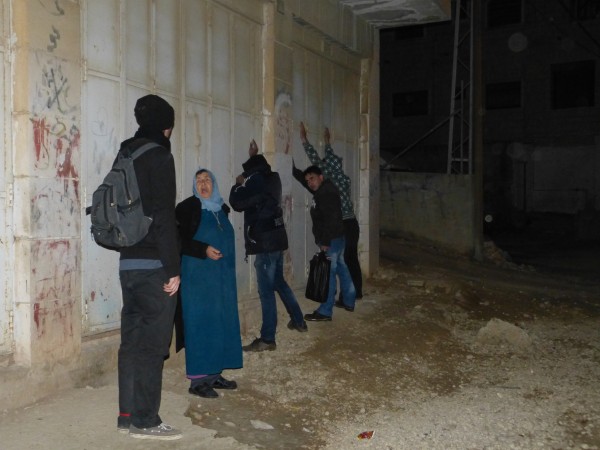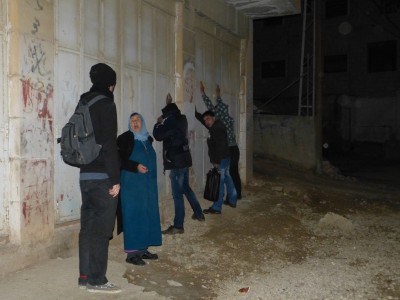 by Team Khalil
16 December 2012 | International Solidarity Movement, West Bank
One Palestinian was arrested and many were harassed by Israeli soldiers on Sunday evening between 6pm and 7:30 pm during an incursion into the Palestinian Authority controlled area of Hebron.
Israeli occupation forces entered the Tel Rumeida area in H1. Homes and shops were searched, and a Palestinian teenager was restrained in handcuffs and blindfolded. The targeting of this person did  not appear to be based on any evidence. The soldiers illegal actions were an aggressive response to an incident in which a Palestinian allegedly threw a glass bottle at a watchtower.
During the excursion families, ranging from infants to elderly men and women, were made to stand on the street, vehicles were stopped and searched by the soldiers, and businessmen were made to come out of their places of work for interrogation.
The soldiers tried to raid one apartment that is rented by internationals despite possessing no legal documents authorizing a search. The civilians filmed as much of the harassment as possible in the dark and were repeatedly instructed to move 30, then 40 metres away.
When activists questioned the soldiers on their right to be in the area they were ordered to leave, threatened with arrest, and were only given the reasons: "because I said so" and "you are interfering with an investigation". The military investigation was conducted without respect to the Hebron agreement, which states "Both sides reiterated their commitment to maintain normal life throughout the city of Hebron and to prevent any provocation or friction that may affect the normal life in the city." (http://en.wikipedia.org/wiki/Protocol_Concerning_the_Redeployment_in_Hebron).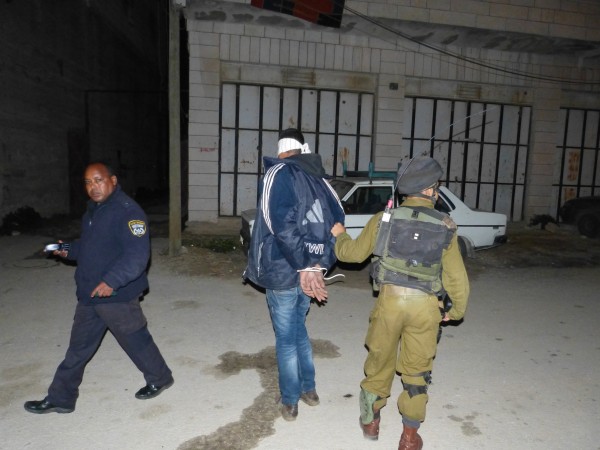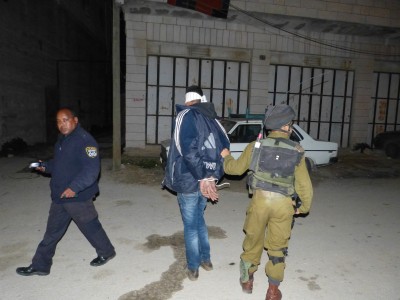 The Hebron agreement governs the power given to soldiers in the city. Palestinians in the neighbourhood cite excursions such as this one, as well as the constant restrictions on Palestinian movement in the city, as causes for increasing conflict.