13 June 2012 | Palestinian Information Center, Gaza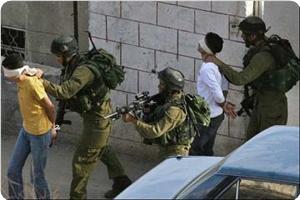 Twenty Palestinian children, detained in Hasharon prison, launched on Tuesday June 12, an open hunger strike protesting the harsh prison conditions and the prison administration's neglect of their demands.
A 17-years-old child Ahmed Lafi, who was one of the strikers, told the Ministry of the prisoners in Gaza that 20 detained children started an open hunger strike to protest the bad and deteriorating living conditions in the prison, where they are not allowed to visit each other and are deprived from their study.
He also revealed that "the prison administration continues to torture and humiliate the child prisoners even after the agreement signed between the strike leadership committee and the prison administration."
Ahmed Lafi also stressed that the prison administration holds in solitary confinement every prisoner trying to demand his rights amid the bad conditions he witnesses in the jails.
He pointed out that Israeli intelligence use the most extreme torture methods to extract confessions from the children in violation of all international conventions and rights of children.
There are 190 Palestinian children under the age of 18 in occupation jails in very harsh conditions. These minors are treated the same way as adult prisoners; insufficient food, search raids on their rooms by intelligence officers, provocations, medical neglect and denial of education.