by Satu
8 March 2012  | International Solidarity Movement, West Bank 
On International Women's day, March 8th,  hundreds of demonstrators rallied in Qalandia in solidarity with hunger striker Hana Shalabi and calling for Israel to end the occupation.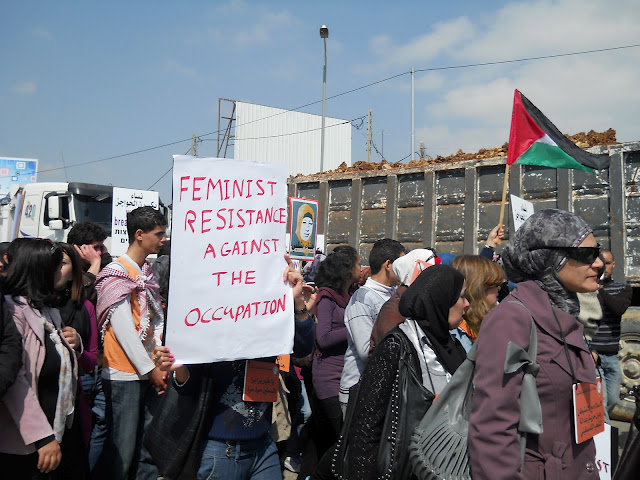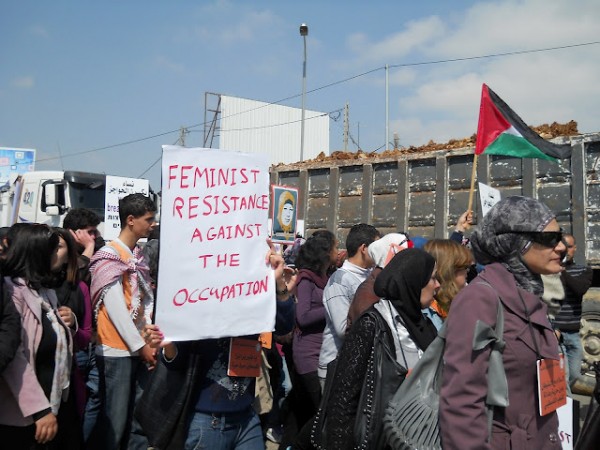 The demonstrators marched marched down the street next to the separation wall to Qalandia checkpoint, carrying placards and chanting slogans . In the crowd empowered women were carrying Palestinian flags and placards saying "Women break barriers," "Raise your voices against all oppression," and "Feminist resistance against the occupation."
Close to the checkpoint the non-violent demonstrators were greeted by the Israeli army with sound bombs and skunk water before trying to disperse the crowd by excessive use of  the American made LRAD device, "The Scream," which projects a high pitched siren that can cause dizziness and disorientation. Finally tear gas was canisters were fired at demonstrators.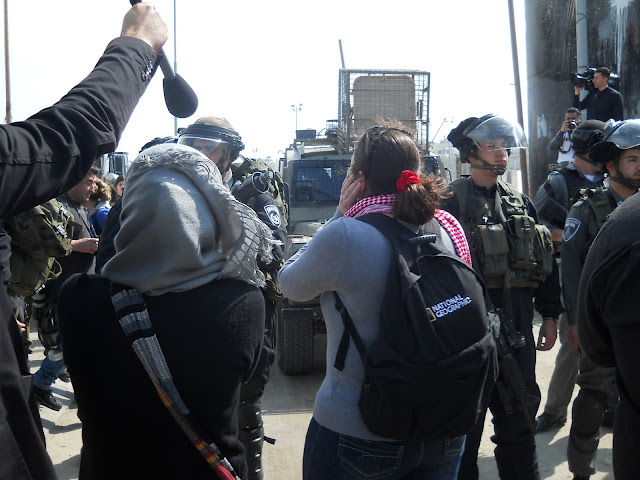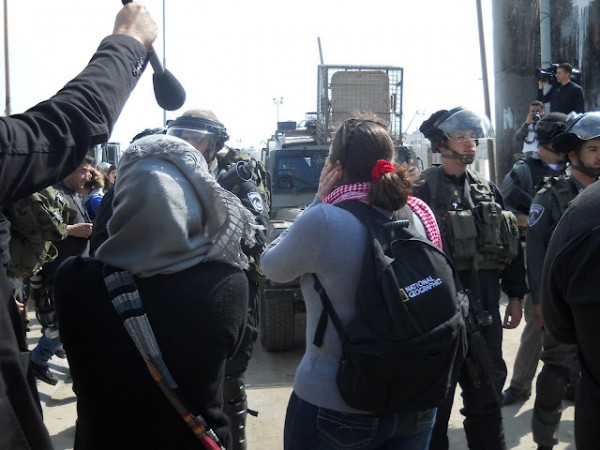 Currently seven palestinian women are detained in Israel including Hana Shalabi, who is being detained without a charge or trial and has been on hunger strike since 16 February.
Satu is a volunteer with International Solidarity Movement (name has been changed).