22 February 2012 | Wadi Hilweh Information Center – Silwan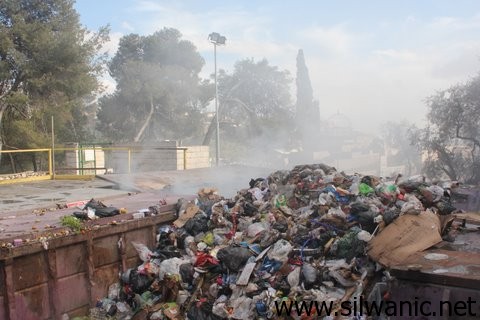 Large quantities of waste are being piled by the Jerusalem Municipality inside the Islamic cemetery (Bab Alsbat) next to Lions Gate in the old city, in a move that has upset and offended the City's thousands of Muslim inhabitants. The Lions Gate, which lies close to the sacred Al-Aqsa Mosque, is now awash with the overpowering stench of accumulated garbage.
One resident stated that the Jerusalem Municipality "is unashamedly discriminatory in its practices. They not only use a sacred place as a rubbish dump, they even burn the rubbish here, inside a holy place  the Bab Alasbat cemetery. Why has UNESCO not tried to stop the Municipality?"
A resident Christian priest of the Old City told Silwanic that he considered the Municipality's actions unlawful, and encouraging of racist in Jerusalem.