by Mya Guarnieri
10 February 2012 | Alternative Information Center
A number of Gazans have joined Khader Adnan's hunger strike to protest the inhumane conditions that Palestinian political prisoners face in Israeli jails. Israel often holds Palestinians in administrative detention without charges, depriving detainees of their right to due process.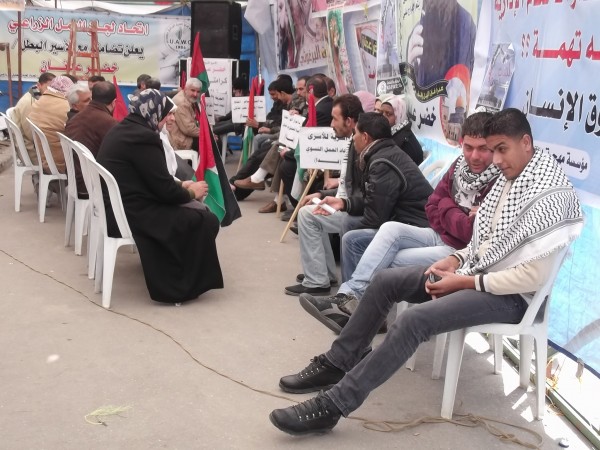 Adnan has been on hunger strike for 55 days and is currently hospitalized in Israel. While Adnan and his lawyers is contesting his administrative detention, the Israeli judge who heard the case yesterday declined to issue an immediate decision. Addameer Prisoner Support and Human Rights Association said that the delay "may prove fatal."
Here, Gazans fast at a protest tent in support of Adnan. Some lie in beds, with shackles, to simulate Adnan's current condition.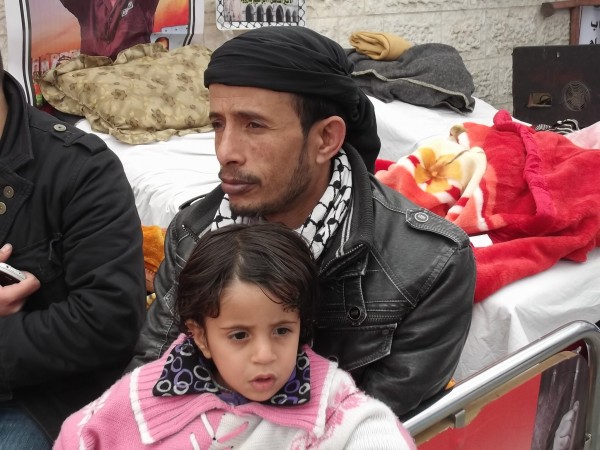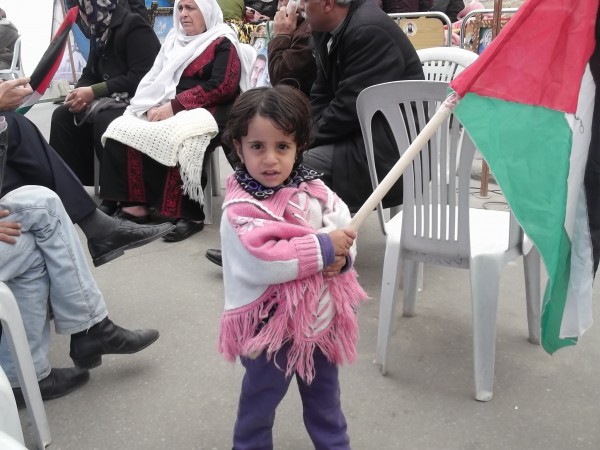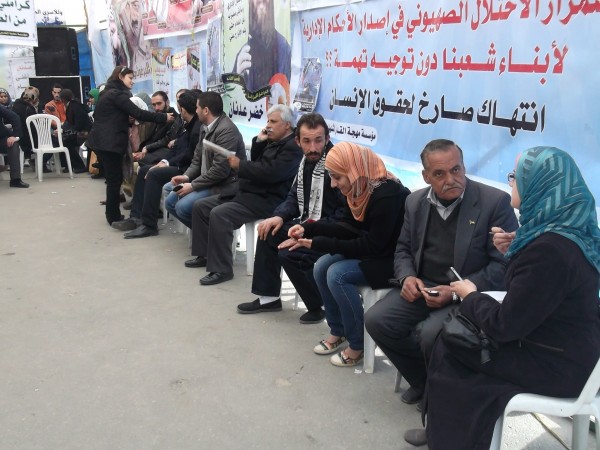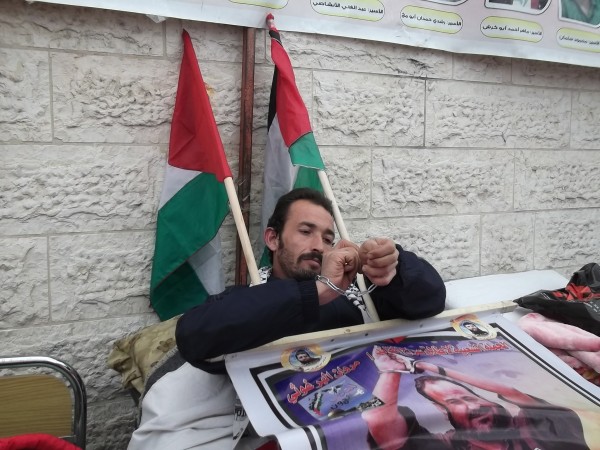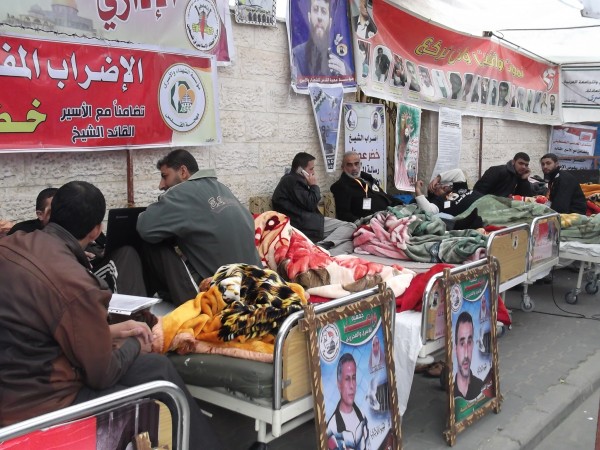 Photos courtesy of Joe Catron