12 January 2012 | Sheikh Jarrah Solidarity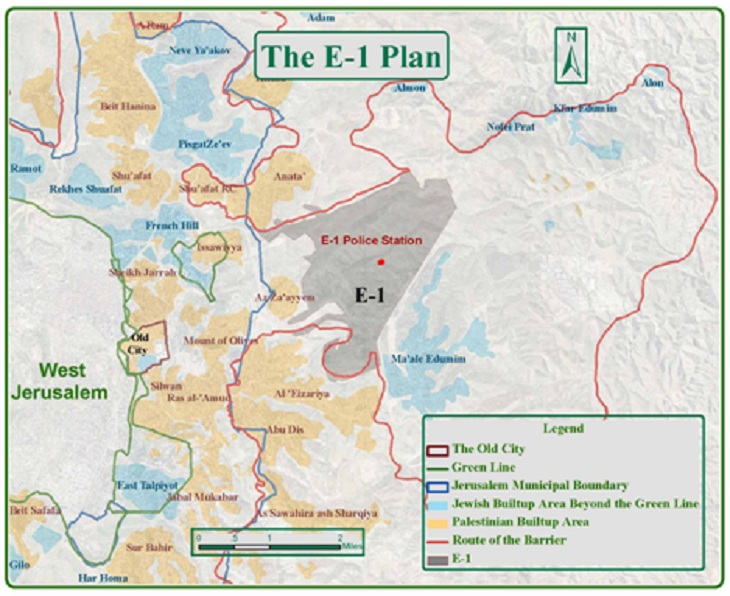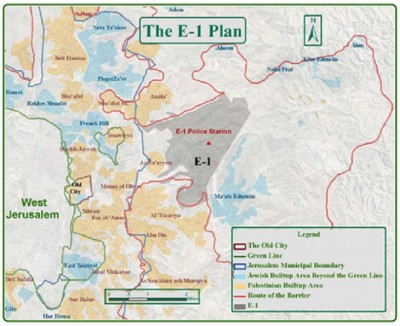 The planned national park, located adjacent to the E1 area, on the slopes of Mt. Scopus, would constitute an insurmountable obstacle to any possible future peace agreement involving Jerusalem.  Most immediately, it would "choke off" a number of Palestinian neighborhoods in East Jerusalem, and deny residents access to their private lands.  For detailed information on the plan for the national park, click here.
Solidarity's campaign agaist the park-construction has already recorded some success. Following an investigative report in Ha'aretz, and an appeal by Solidarity to the Municipality of Jerusalem, construction work on the park has been temporarily stopped.  This construction work, which was illegally started by the Israel Nature and Parks Authority, is taking place on private lands of the East Jerusalem residents of Issawiya.
Overseas
We need your help now!
Get the word out to your community and public officials Help us raise awareness of this issue with Jewish community representatives, elected officials, members of Knesset, and local Israeli embassies. Click here for a letter and call to action.
In Israel
Take action this week:
Join our demonstration, study tour, and clean-up efforts!
In the coming week, the Solidarity movement, together with residents of A-Tur and Issawiya, is organizing a series of protests, a study tour, and a call to action in order to prevent the continued construction of this park.  We need your help! Here's what you can do:
Help residents of Issawiya
On Friday, January 13, join Solidarity activists and the residents of Issawiya in repairing the damage already caused by the Israel Nature and Parks Authority. Meet at 11:15 next to the Aroma Cafe on Mount Scopus (by Hebrew University). Contact: Daniel 054-6236609
Protest in Safra square
On Tuesday, January 17, we will demonstrate together with hundreds of residents of East Jerusalem in front of City Hall to protest the city's support of the National Park plan. Meet at Safra Square at 4:00 PM. Details about transportation are forthcoming.  For the Facebook event, click here.
Join the Study Tour
The tour, which is scheduled on a weekly basis, will be led by "Solidarity" activists and residents of Issawiya and A-Tur. This week the tour will take place on Wednesday, January 18, and begin at 4:00 PM.  Meet next to the Aroma Cafe on Mount Scopus (by Hebrew University).  For information and registration: Roi 054-5858625
***
For more information, we recommend reading the following:
A call for action: Stop the Slopes of Mount Scopus "National Park"
A New Plan to Establish a National Park Threatens to Choke Issawiya and A-Tur
"New Jerusalem park a 'ruse' to set up new settlement, activists say", Ha'aretz
"National park in east Jerusalem stirs controversy", Jerusalem Post