by Barbara and James
30 December 2011 | International Solidarity Movement, West Bank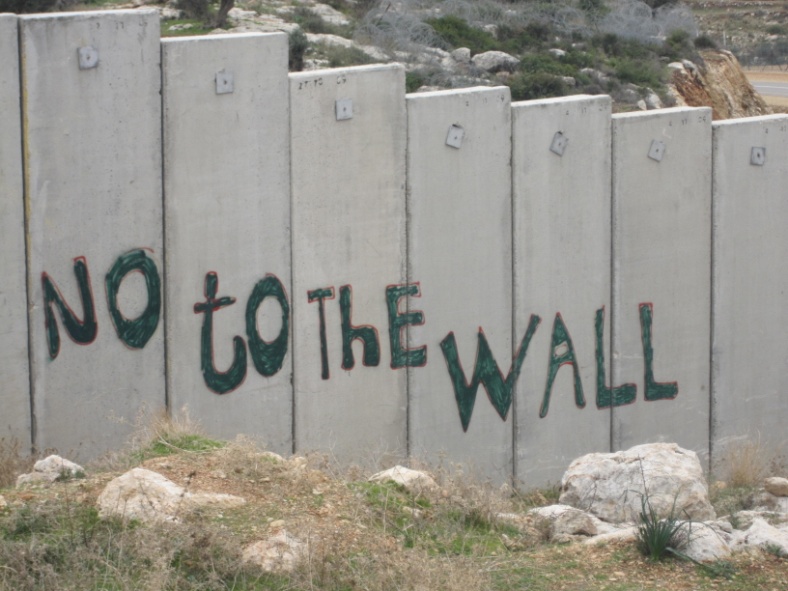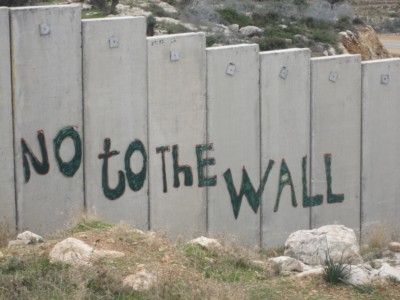 Volleys of tear gas, rubber coated steel bullets and live ammunition is how the Israeli Army met a small demonstration in remembrance of 2 martyrs, in Ni'lin today. Starting after Friday prayers approximately 25 Palestinians and 6 internationals made their way from the village through olive groves to the Apartheid Wall to commemorate the murder of Mohammed Khawaje and Arafat Khawaje on the 28th December 2008. Mohammed was shot in the forehead with live ammunition and Arafat was fatally shot in the back when attempting to rescue another villager who had been shot by an Israeli sniper.
Today the protest was immediately greeted with the full arsenal of the weapons available to the Israeli military. There was nearly as many heavily armed soldiers as demonstrators. A Palestinian demonstrator pleaded through a megaphone in a fog of tear gas for the soldiers to "Stay Human."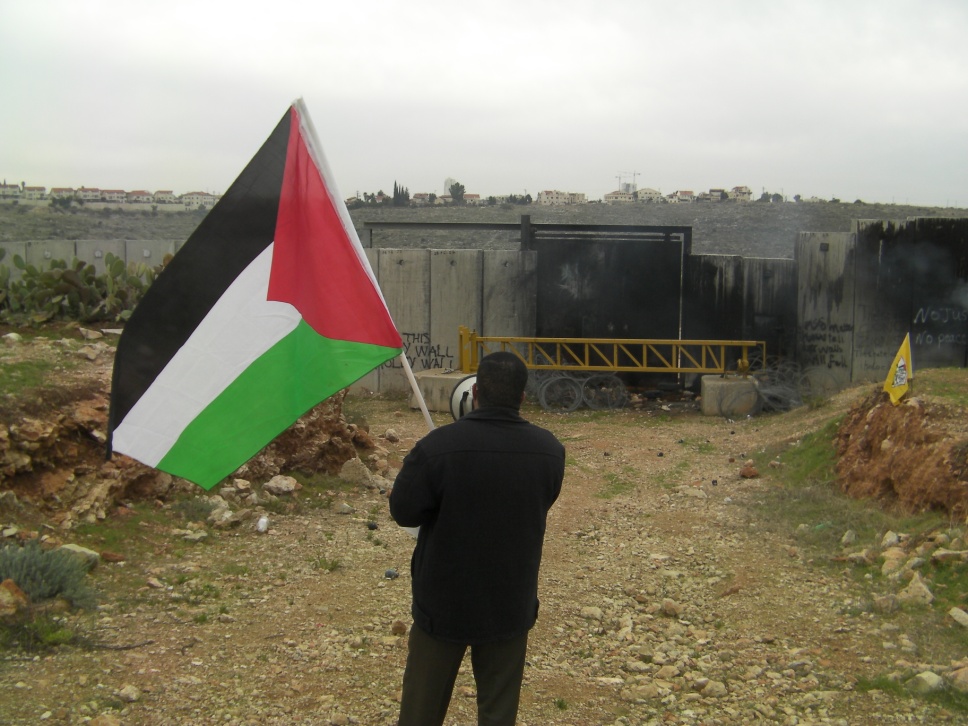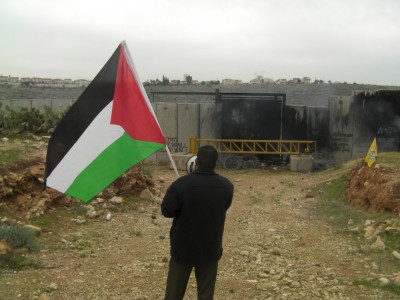 The reply was a callous round of live ammunition fired at the demonstration. As the demo drew to a close, an armoured American-made Humvee packed with soldiers taunted the protest before a final set of shots were fired.
Ni'lin has been holding these weekly demonstrations since the Aparthied Wall was first planned. The Wall has annexed over 30% of the land of Ni'lin and has cost the lives of 5 martrys.
The protest continues weekly.
 Barbara and James are volunteers with International Solidarity Movement (names have been changed).