by Emma Evertsson
13 November 2011 | International Solidarity Movement, West Bank
On November 12 a young teenage girl was being detained at the main checkpoint in Hebron. When internationals were notified she had been detained for more than an hour without any obvious reason.
The girl was on her way home with a friend when she passed the checkpoint and soldiers refused to hand her back her ID. When activists from the International Solidarity Movement got to the checkpoint, the two soldiers in question refused to give any further information or explanation.  As a crowd of people was gathering one of the two soldiers said that he had a bad headache and that the people were driving him "crazy."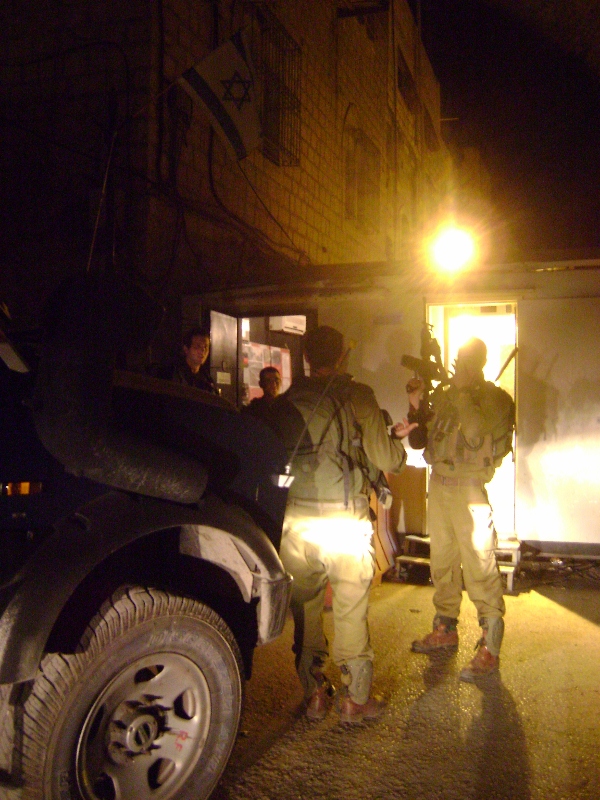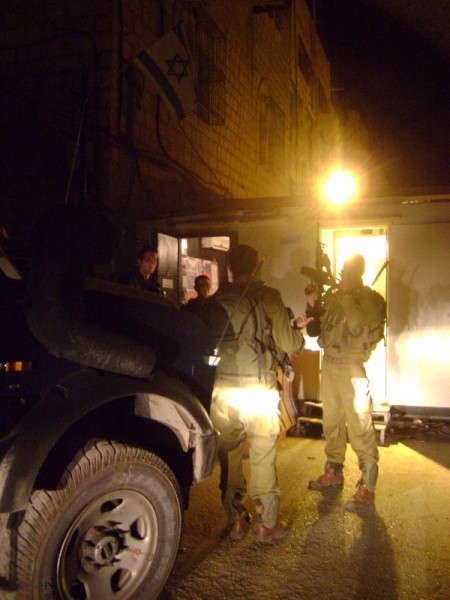 After some minutes several military vehicles and heavily armed soldiers showed up and tried to move the internationals to the side, with the commander taking the leading role in pushing the activists when they asked for an explanation. The girl was handed back her ID after approximately three hours of waiting at the checkpoint. No explanation was given, but it appeared that the refusal to hand back her ID was a retribution for her participation in the demonstration against restrictions being imposed on Palestinian teachers which was staged earlier in October this year.
Roadblocks, closures and checkpoints restrict daily life for Palestinians living in Hebron. These restrictions are the result of the approximately 500 Jewish settlers occupying the city center. There are five settlements inside the city mainly located in the area of the Old City and other settlements on the outskirts of Hebron. This has divided the city into two pieces known as H1 and H2. While H1 remains under Palestinian control, H2 is under Israeli control. Up to 4000 soldiers are present in H2 as a way of "protecting" the approximately 500 settlers that are illegally occupying the city center where currently half a million Palestinians live. Many international organizations have argued that these roadblocks and checkpoints could be removed without compromise security.
Consequences of these restrictions have badly affected many Palestinians who have been forced to move and close their business. Beside economic consequences, Palestinians have also lost many parts of the Old City which holds great cultural value since large parts have been closed down by the military or been destroyed by Israeli settlers. Families living in the area as well as school children on their way to schools regularly suffer from harassment from both settlers and military. Peacekeeping organizations beside ISM have maintained a presence in the area as a way of observing and de-escalating violence committed by the Israeli soldiers as well as Zionist settlers with little or no success.
It is part of a broader Israeli agenda which aim at forcing people to leave in order to expand Israeli illegal settlements inside the city.
Emma Evertsson is a volunteer with International Solidarity Movement.