by Thom Andrews
9 November 2011 | International Solidarity Movement, West Bank
This afternoon, 45 year old Abdullah Mutaled Al-Mashni, father of 5, was run over and killed by an illegal settler.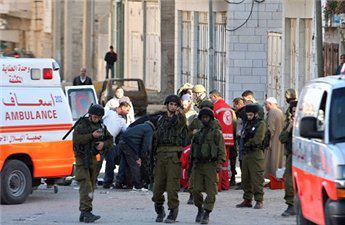 Whilst returning from collecting his olives, Abdullah was last seen riding his donkey back towards his village of Deir Istia – 7km northwest of Salfit.
Soon after the killing, Israeli Occupation Forces arrived to shield the scene from photographers and journalists gathered to report on the crime.
It is believed the settler was a resident in the nearby illegal colony of Revava – established on occupied Palestinian land in 1991.
This attack comes just as a relatively peaceful olive harvest draws to an end.  Tomorrow there will be a funeral for the martyr in Deir Istia.
Thom Andrews is a volunteer with International Solidarity Movement.