11 April 2011 | International Solidarity Movement, Gaza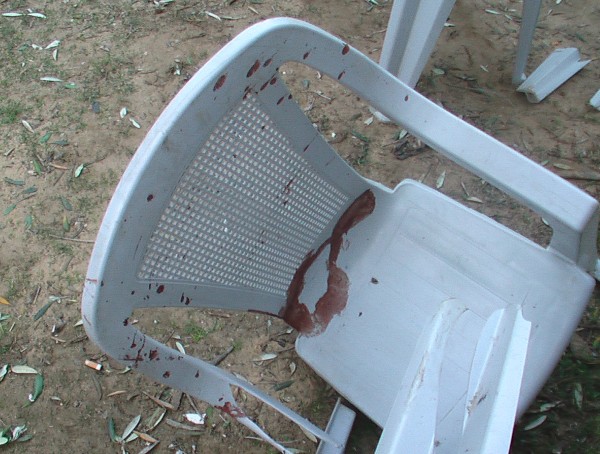 On April 8th, around noon, the southern villages around Khan Younis were shaken up when four artillery shells were fired from a tank. One of them hit a house located in 'Abasan village. Najah Harb Qdeih (41) was making bread outside and her daughter Nedal Ibrahim Qdeih (19) was with her, they both instantly died in the blast. The bodies of the victims were riddled with dozens of the sharp projectiles that were contained in the missiles which the Israeli army had ruthlessly fired at their house.
Two other daughters, Fida'a (15) and Nida'a (12) remain in hospital. Nida'a is critically injured and is struggling to survive; she has shrapnel in her brain and is currently waiting to be transferred from Nasser Hospital in Khan Younis to the West Bank to undergo surgery.
The next day, her older sister Fida'a, who had not fully understood what had happened yet, asked for her mother. They told her that she died. Then she asked about her sister, and had to hear that she too died. 19 year old Nidal was engaged and was supposed to get married next month. The family was re-organizing the house to prepare for the wedding. No more: she has been snatched away from this life and there is only grieving to be done by the remaining family members.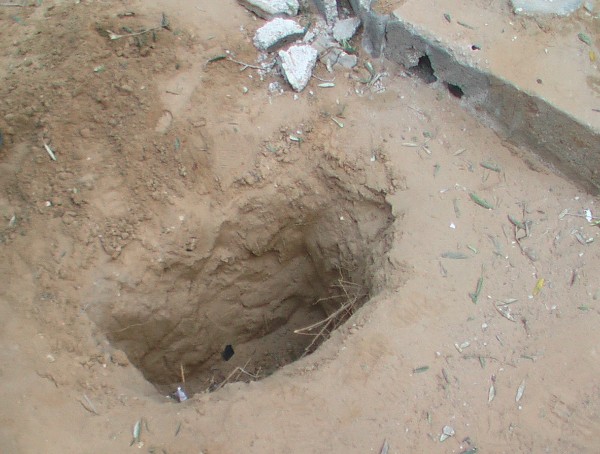 The missile contained hundreds of small propelling projectiles, which riddled the bodies of the women and the children, the walls, the doors, the plants and the trees. All are pierced. Seats were smeared in blood.
This missile is a weapon designed to kill as many people as possible, to clear as many lives as possible. There is no justification for this, it is not possible to call it defence. This missile was not created or meant to kill a single person that threatens the safety of someone else, it is made to kill as many people as possible. You cannot see where the propelling artillery ends up: it entails a high probability of killing innocent people. And it has intentionally been used against civilians, by what they call "the most moral army in the world".
The women are mourning the family losses and are receiving visitors bringing their condolences. Two girls, sisters and daughters of the victims, stare into the void, their eyes have cried all tears possible. Their faces state incomprehension of the unjustifiable killings of their dear ones, by a missile that is designed to kill as many people as possible and used against those that have the only guilty to be born in the wrong place – the Palestinians from Gaza.
One of the women in the mourning place angrily exclaims: "They claim they are democratic, but we are paying for their democracy with our blood, our sons and daughters, our lives, our homes, our land, our future and our dreams!"
One of the girls' cousins was desperate: "Should the international community take care of civilians or not? Where are they now? Where are they? All in Libya? They kill our children, they bomb our wives and our daughters and where is the UN?"
UPDATE:
Nida'a will not now go to the West Bank for surgery. Her relatives say: "Now she can not move, or speak, or feel any part of her body; whichever movement will drive her to death. There is basically no more hope for her, we are only waiting her to die."