05 March 2011 | International Solidarity Movement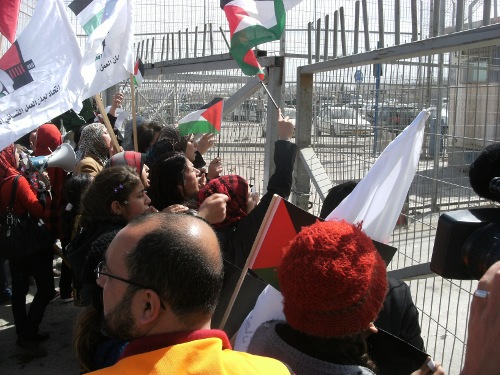 At the 5th of March several protesters at Qalandiya checkpoint were injured. Among the injured were a 23 year old Swedish ISM activist hit by a tear gas grenade. The grenade burned her skin and left a bleeding wound on her arm, burned her hair, and left her temporarily deaf in her right ear. A Palestinian woman suffered from asphyxia from the tear gas and was taken to a hospital in an ambulance. She went home later in the evening.
The demonstration was held in celebration of the coming International Women's Day on the 8th of March. It began in Ramallah and protestors marched toward the Qalandiya checkpoint. Shortly after arriving to the checkpoint the Israeli military rolled a sound grenade into to the crowd and people moved backwards; the soldiers responded by thowing tear gas grenades.
When the demonstration gathered again in front of the checkpoint gate, Israeli soldiers threw more sound and tear gas grenades into the crowd. Several people suffered from the tear gas, with difficulty breathing and seeing.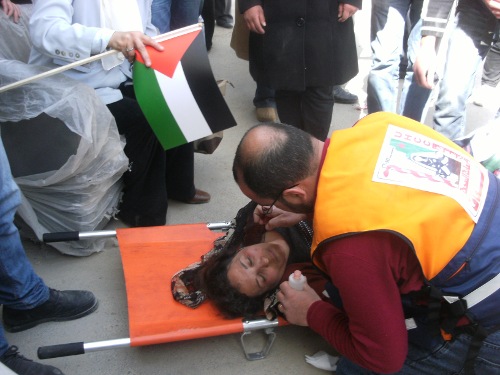 The Israeli military regularly attacks Palestinian demonstrations with great violence. On the 1st of Janurary this year, a Palestinian woman died of asphyixiation from the excessive use of tear gas at the weekly protest against the wall in the village of Bil'in. She became the 21st person to be killed by the Israeli army during peaceful protests against the wall in the West Bank.