21 March 2011 | Operation Dove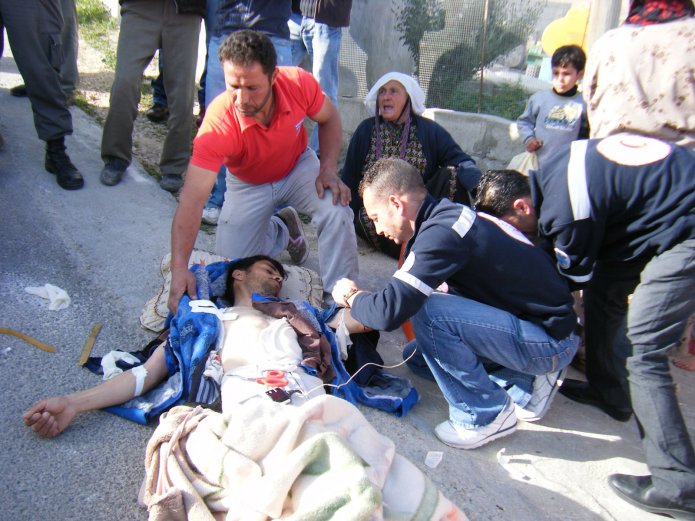 At-Tuwani – On the morning of March 21st, 2011 soon after 7 o'clock a Palestinian man from the village of Tuba was attacked while he was going with his donkey to the village of At-Tuwani. Not far from the first house of the village a masked settler, coming from the Havat Ma'on outpost, ambushed him and stabbed him in his right arm and in his chest.
An inhabitant of At-Tuwani witnessed the incident from a close distance and immediately informed the other inhabitants and the internationals present in the village . The Palestinian stabbed was treated and transported to the hospital in Hebron, while the soldiers and the Israeli police questioned the witnesses and gathered evidence. The Palestinian who witnessed the attack claims he recognized the assailant, one of the settlers who took part to the riots on March 19th, 2011 in At-Tuwani (http://snipurl.com/27o3a8).
At press time the Palestinian wounded is stable.
[Note: According to the Fourth Geneva Convention, the Hague Regulations, the International Court of Justice, and several United Nations resolutions, all Israeli settlements and outposts in the Occupied Palestinian Territories are illegal. Most settlement outposts, including Havat Ma'on (Hill 833), are considered illegal also under Israeli law.]
Operation Dove maintains an international presence in At-Tuwani and South Hebron Hills since 2004.