Mofid Saleh Walwil, a 20 year old resident of Qalqiliya, was killed by Israeli forces at approximately 1pm on Sunday 4th December, making him the fourth Palestinian to be killed by the Israeli army in the West Bank in the past week.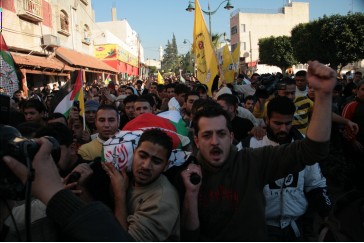 Mofid was assassinated close to the Apartheid Wall that surrounds the city, as a group of youth were throwing stones at a settler-only road that runs along the route of the illegal Wall, in response to the Israeli ground invasion of the Gaza Strip. Residents of the city report that an Israeli jeep arrived on the scene, and, with a single sniper bullet, shot Mofid in the forehead, killing him instantly. None of the other Palestinian youth were injured.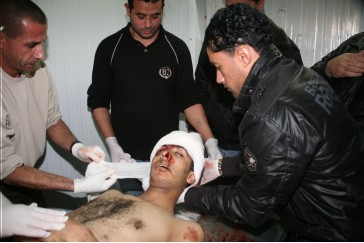 Approximately 1000 mourners filled the streets of Qalqiliya city, carrying Mofid's lifeless body through the city, chanting their support for Mofid and for Gaza.
"With our souls and our blood, we stand with Mofid,
With our souls and our blood, we stand with Gaza,
With our souls and our blood, we stand with Al Quds."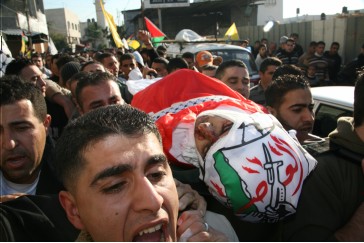 Since the beginning of Israel's war on Gaza, four Palestinian youths have been killed by Israeli armed forces in the occupied West Bank. Two youths, Arafat Al Khawaje and Mohammad Al Khawaje, were killed in the village of Ni'lin, near Ramallah; another, 17 year old Mohammad Hamid, was killed in the village of Silwad, to the north-west of Ramallah.
These killings put paid to the claim oft-made by the Israeli government that Hamas is the reason they have launched a war on Gaza – that they have no need to kill civilians in the West Bank because of the governance of the Palestinian Authority there. Rather, these murders reveal that the true targets of Israeli policy are the Palestinian people, civilians and fighters alike, regardless of political affiliation.