At approximately 9:30pm on Monday 1st December, Israeli Special Forces entered Balata refugee camp in Nablus and arrested 28 year old Mohammad Kamal Abu Thraa – an ex-freedom fighter who had been granted amnesty by Israeli authorities in exchange for serving time in Palestinian prison. Two hours later he was pronounced dead from gunshot wounds.
Friends and residents of Balata report that Mohammad had been eating dinner with his family before he received a phone call from Palestinian police advising him to wait in front of a convenience store on Al Aqsa street, for a police car to pick him up and take him to the police station to sleep for the night. This was a routine call, as Mohammad had been sleeping in a Nablus police station every night for the past year, forsaking armed struggle in order to take advantage of an amnesty scheme organised between Palestinian and Israeli authorities. This agreement supposedly offers Palestinian freedom-fighters amnesty in return for time spent in Palestinian prisons.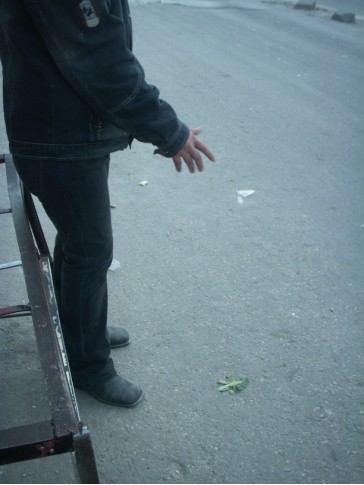 No blood was found at the scene of the arrest
Mohammad, however, was not on the street for even one minute before he was arrested by six Israeli special forces officers, four of whom were dressed in typical Palestinian-style clothing, speaking Arabic "better than me" claims one Balata resident. Witnesses report that Mohammad was alive at the time of his arrest on the busy street, and the scene itself bears no sign of blood or struggle. It is believed that Mohammad was then taken to the Huwarra military base and detention facility,and that it was there that he was murdered.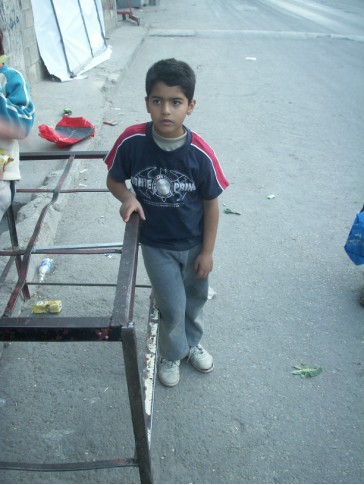 Two hours after his arrest, Mohammad's body was returned to Rafidia hospital in Nablus, from where, at 10am on Tuesday morning, his family collected it for the funeral march through the streets of Nablus before burying him in Balata cemetary. Friends who saw the body advise that Mohammad was killed by three bullet holes to the chest and abdomen, but that his face and body were also badly bruised; eyes swollen, with all of his front teeth broken and his face bloodied.
This is but the most recent in a long-history of Israeli forces extra-judicially killing Palestinians to whom they claimed to have granted amnesty. It coincides with hunger strikes by Palestinian prisoners in Nablus who, upon taking part in the amnesty agreement, have found themselves imprisoned indefinitely as the three-month sentence to which most of them agreed has long since passed, with no pardon in sight.
Friends and neighbours say that Mohammad was beloved by his whole community. "Everyone here loved him", said one resident, "But the Israeli soldiers will shoot anyone". Mohammad is survived by his parents and five siblings.