At 1pm on Friday the 8th August the citizens of Ni'lin gathered as usual to pray on their land.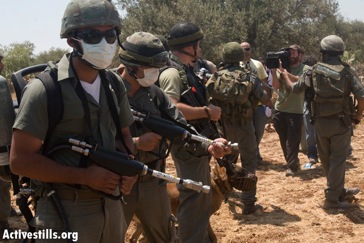 They were prevented from reaching the usual site of their Friday prayer by around twenty Israeli soldiers with dogs, and so had to pray in a field very close to the village while being watched by the army. A foul-smelling unknown substance was sprayed at protesters by Israeli soldiers, suspected to be animal waste.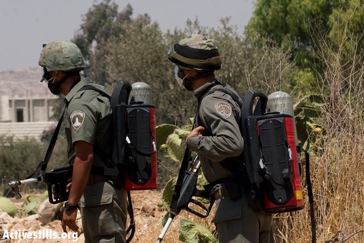 After the prayer they gathered with Israelis and internationals in an attempt to march to the part of their land where the annexation wall is about to be constructed. The wall steals more than 50% of the current farming land of the village and more than 80% of the land that belonged to the villagers before 1948. The Israeli army dispersed the protesters by shooting stinky wastewater and teargas at them, while they where still in the village approximately 3 kilometers from the construction site.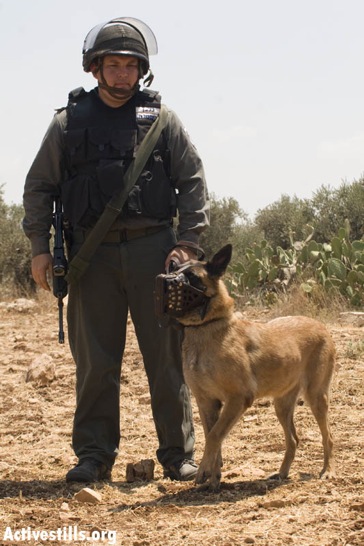 The demonstrators of Ni'lin escaped back into the village while being heavily gassed. Two persons later had to receive medical treatment after the demonstration due to the bad wounds caused by tear gas canisters fired as projectile weapons.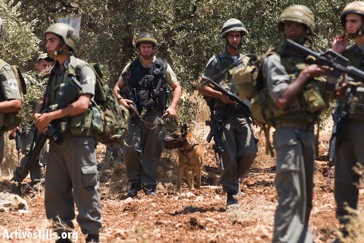 The demonstration that followed the initial clash lasted for 5 hours. They Israeli army kept shooting massive amounts of tear gas and rubber bullets while the demonstrators finally managed to build small stone road blocks to prevent the army jeeps to get into town as well as remove some of the barbed wire down to the road where the wall is being constructed.