On the 7th of August around 300 hundred people protested against the building of the apartheid wall at the land of Ni'lin.

Video courtesy of Israel Puermam
The demonstration started at 11 am and marched from the village centre. It reached the construction site managing to stop the bulldozers from working for a while before being attacked and driven back by border police. They kicked, punched and arrested Palestinian, Israeli and international protesters, also using tear gas and sound grenades. In a continuing pattern of intimidation of Ni'lin's Popular Committee, Mohammed Abdelkader Amira was arrested along with an Israeli activist.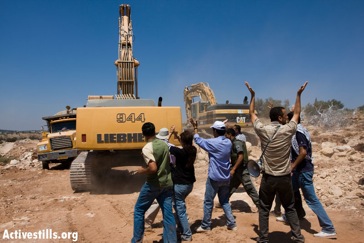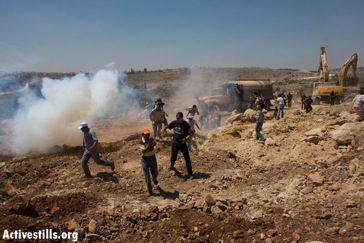 Due to the violence from the border police the demonstration pulled back and clashes soon broke out between the Israeli army and young men and boys from the village. It continued throughout the day until the soldiers finally left at 5 pm.
During the day a total of five people, among them one Palestinian, one Israeli and three French citizens, were arrested and seven injured by rubber bullets.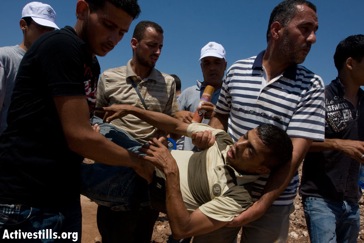 Today's demonstration in Ni'lin was the first since Yousef was killed by Israeli army. His funeral was on Monday. More protests are planned to intensify the struggle for the Ni'lin villagers right to their land and to bring justice to the deaths of Yousef and Ahmed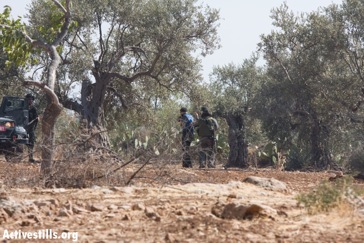 During the night to Thursday 7th of August the Israeli army invaded the village once again. They broke into a house and arrested Sheikh Salah who was released during the day. The last week shows a pattern of Israeli army entering the village at night throwing sound grenades and arresting people active in the popular committee of the village organising protests against the wall.