Press release from Anarchists Against the Wall
23 demonstrators were violently arrested in front of the house of Colonel Aviv Reshef, who is the army commander of the regiment stationed in the Ni'ilin region.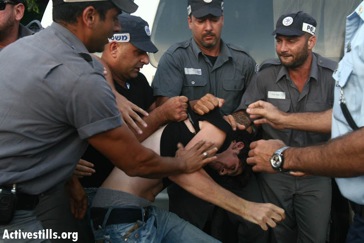 The demonstrators were arrested while protesting the murder of two minors in Ni'ilin last week. The two – Ahmed Mousa, 10 years old, and Youssef Amireh, 17 years old, were shot by the Israeli border police.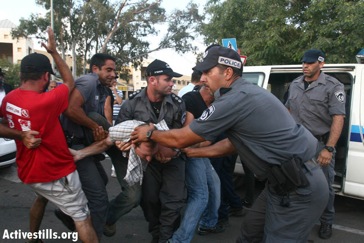 The demonstrators, who were standing on the sidewalk at the time of their arrest, were violently arrested even though no law was broken in any way. The policemen even continued beating some of the arrested demonstrators once inside the police car. The 23 will remain in custody for the night and be brought in front of a judge tomorrow.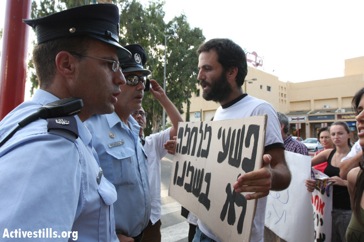 Ten year old Ahmed Mousa was murdered by a border policeman in Ni'ilin on Tuesday, July 29th. He was shot in the forehead from a short distance, while on his lands and posing absolutely no threat. The shot killed him on the spot, and two of his brothers had to carry his lifeless body back to the village, about a kilometer away, leaving a thick trail of blood behind them.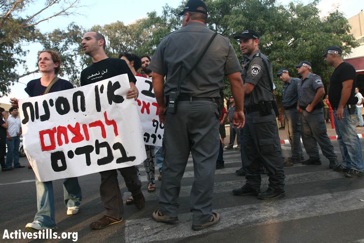 On Wednesday, July 30th, only hours after Mousa was buried, Youssef Amireh, was shot in the head by a border policeman sitting inside an armored jeep. He was shot despite the fact he was standing in a yard in his own village, and did not take part in clashes. Two rubber coated bullets, shot from a distance of ten meters, penetrated his skull and left him brain dead. After five days in a vegetative state, Amireh succumbed to his wounds and passed away.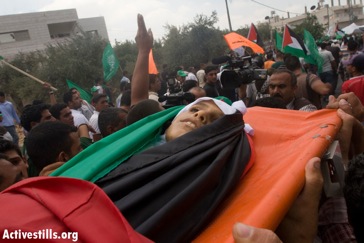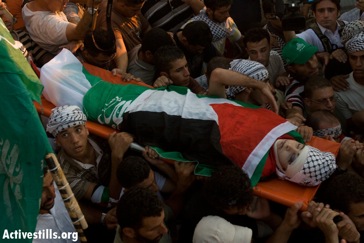 Amireh is the twelfth Palestinian and seventh minor to be killed protesting the wall; thousands of others have been wounded and many seriously. From its inception, the popular struggle was met with severe military violence, despite its civilian and unarmed nature.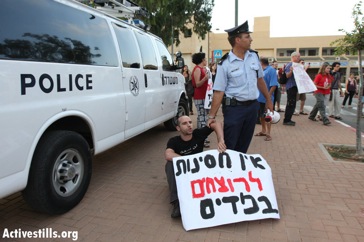 Anarchists Against the Wall said that: "In a place where an army allows itself to kill unarmed demonstrators day after day, we are not surprised that demonstrators protesting this acts are beaten up and arrested. Reshef is directly and morally responsible for the murders in Ni'ilin, and we will continue to demand his accountability, as well as continue to stand together with the people of Ni'ilin".
For more details: Jonathan Pollak 0546327736