On Thursday 17th April, 2008 approximately 800 protesters marched through the streets of Nablus as part the International Day of Solidarity with Political Prisoners. Organised by the Palestinian Prisoners' Socieity, demonstrators protested against the imprisonment of the 11500 Palestinians currently being held in Israeli prisons, demanding their release.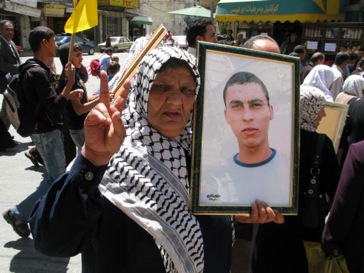 Since 1967 over 650,000 Palestinians have been illegally imprisoned by Israel, which forms 40 percent of Palestine's male population. The current number of prisoners includes 360 children and 99 women. There are also 1200 in administrative detention, a process which allows for the arbitrary imprisonment of Palestinians for an unlimited period under the pretext of "security reasons". Since 1967, 197 Palestinians have died in prison, among them 48 who died of medical negligence. The routine use of torture of prisoners by Israeli forces has also been reported by human rights organisations, including beatings, sleep deprivation, suffocation, humiliations and denial of food, water and bathroom use, and is legal under Israeli law.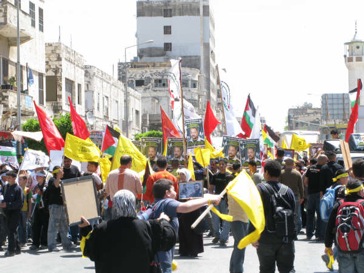 Family members carried framed photos of their imprisoned relatives, as well as signs and banners that read "Freedom for all Prisoners". The rally began in the city before marching to ad duwar, the centre of Nablus, where speeches took place.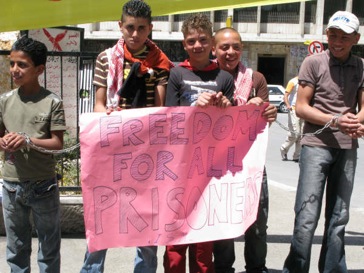 This year marks the 4th International Day of Solidarity with Political Prisoners, with protests taking place across the world.