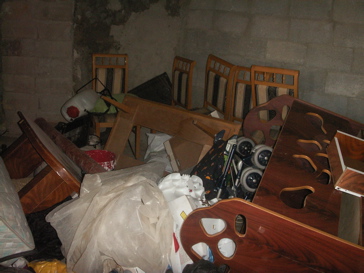 On Wednesday 20th February 2008 at 11pm, the Israeli army invaded the village of Beita, located 13km south-east of Nablus. The village of 10,000 residents was woken by the shooting of sound bombs, tear gas, live ammunition and rubber bullets, and the repeated announcement that a curfew was imposed – forcing residents to stay in their homes under threat of arrest. The curfew lasted until 3pm on Thursday 21st, prohibiting the function of schools and shops.
One youth, Hussein Sabri Hamdan, aged 18 years, was shot in the shoulder with a rubber bullet at 11am on Thursday, as he was heading into the mosque to pray. Hamdan reports that there were no soldiers on the street where he was shot, and only one bullet was shot, so he presumes it was the act of a sniper.
Villagers report that approximately 30 people were arrested during the invasion, and taken to the military base at Huwarra. Almost all were subsequently released without charge, but as of 4pm on Friday 22nd February, 8 residents of Beita still remain in Israeli custody. Arrestees report of being bound, blindfolded and beaten; and forced to sit for twelve hours outdoors in freezing water, whilst they were denied food, water and use of bathroom facilities. One arrestee, Fayez Jarwan, recounts some boys who were sick crying out to the soldiers imprisoning them, telling them of their conditions, but getting no response or medical care. He also advised Israeli soldiers were attempting to force some of the younger boys to become informers for the Israeli army.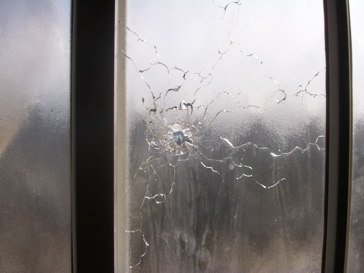 Many houses in Beita were occupied by the invading army throughout the 16 hour incursion, with families reporting being forced out of their houses for hours; or of all being forced at gunpoint into one room, and being refused access to food, water and bathrooms – all illegal under Israeli and international law. Soldiers inflicted extensive damage to many of the occupied houses, ranging from bullet holes in windows and walls to broken sound systems and torn up furniture. One resident, Abu Ra'ed, revealed brand new furniture he had purchased for his son's wedding present had been skewered and ripped apart by soldiers' knives. Abu Ra'ed went on to show evidence of the use of tear gas within his home, as well as the scars of many bullets shot into his home – piercing windows, walls and his water boiler. Another family reported that the soldiers, in an act of petty vindictiveness, took all of the family's supplies of sugar, salt, coffee, tea, oil and olives and mixed them together, throwing them on the ground in order to ruin them. This kind of behavior seems to have been widespread, with another family presenting a toddler's bicycle, broken by soldiers, now useless, whilst in another house soldiers reportedly ripped up a Koran and stomped on it in front of the family.
Many residents also reported significant thefts taking place by the occupying soldiers, including jewelery, money and mobile phones. Soldiers also confiscated identification cards from one family which are yet to be returned.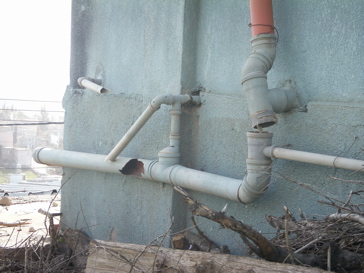 Residents generally described the army occupations of their homes as being extremely traumatic experiences – though the violence of the soldiers varied widely. In one house a mother was forcefully prevented from being allowed to carry her one year old son, resulting in the infant falling over and suffering lacerations and extensive bleeding. The baby was then isolated from the rest of the family for three hours, without medical care, while he continued to bleed from his nose for the duration of the occupation. In another house, the entire family, including children, women and grandparents, was forced out into the night from 11pm until 3am – forced to keep still at gunpoint for the whole time, while the 23 year old son was arrested. Whilst in Abu Rami's house, occupying soldiers utilized the house for sleeping, imprisoning the 9 residents in one room and refusing them access to food, water and bathroom facilities for many hours.
Soldiers are currently maintaining one checkpoint for residents entering and leaving the village, as the population counts the cost of the large-scale invasion.