by ISM Hebron, March 10th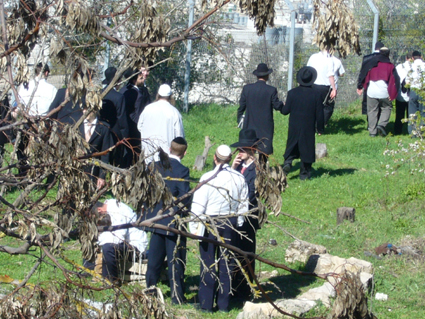 For the second time this week settlers from Hebron broke into and trespassed in an olive orchard belonging to a Palestinian family in Tel Rumeida. On neither occasion did the Hebron police or the IOF take any action against the trespassers.
On Wednesday afternoon a settler woman with four children broke into the orchard and sat down in front of the Abu Heikel's living room window. Her children played on the stairs of the nearby military post.
This morning at 11.30 two adult male settlers were observed by human rights workers (HRWs) entering the olive orchard belonging to the Abu Haikal family. Having been asked to leave the private land, and in full view of the IOF military outpost, they proceeded to remonstrate with the HRWs, saying that the orchard was the 'land of their ancestors'. The Kiryat Arba police were telephoned at 11.41 am to inform them of the trespass, but claimed not to speak English and were therefore unable to respond to the call. One of the settlers left after video documentation started, but the other stayed for approx. 40 mins before climbing up onto the military outpost and conversing with the IOF soldier. Settlers and their visitors are regularly observed visiting this outpost.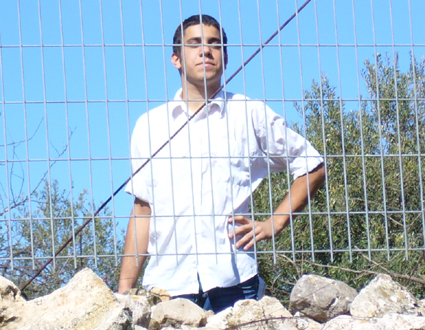 At 12.45pm a group of about 20 adult male settlers gained access through a vandalized fence to the Abu Haikal olive orchard. They congregated on the other side of the garden for about 30 mins until they saw that HRWs were video documenting the mass trespass, and left soon after.
At 3.18pm three male settler children aged approx 10 yrs old were seen banging on Palestinian doors on the north side of Shuhada Street. When HRWs began to video document the nuisance, the children approached them and were verbally abusive. Also during the afternoon, HRWs monitoring on Shuhada Street were spat at twice by male teenage settlers.