ISM Hebron, Saturday 14th October, 2006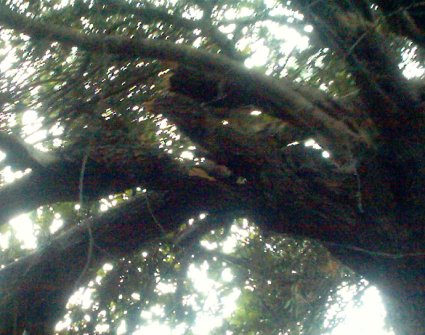 On two occasions this week Human Rights Workers (HRWs) witnessed colonist settlers from the illegal Israeli-Jewish caravans at Tel Rumeida stealing Palestinian olives (see "Israeli Colonists Steal Palestinian olives in Tel Rumeida").
We visited the owner of the olives today, he informed us that he had called the police (at the nearby Israeli colony of Kiryat Arba) while the theft was occurring but they refused to come and investigate. Also today, we were shown an olive branch (above), belonging to a Palestinian family, that had been cut by the Israeli colonists from the Tel Rumeida caravan. The yard of a Palestinian home directly below the caravans was filled with broken glass (below) from bottles thrown by the colonists.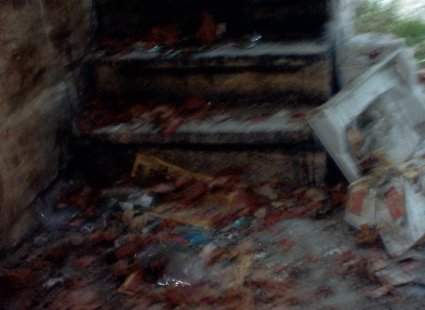 We were told that colonists have recently placed barbed wire around the yard of a Palestinian family to prevent them using a track below the Tel Rumeida colonists' caravans despite a supreme court ruling (see "Report on Razor Wire closing entrance to the track leading to the Al Azzeh homes") saying that the family should have access to the track.
Earlier this week the water pipes providing water to several families living close to the Tel Rumeida colony were cut by Israeli colonists for the fourth time this month. The Palestinian municipality was prevented from mending the pipes for several days because of the Jewish holiday (Sukkot).
Despite all this, the Palestinian families of Tel Rumeida are resisting the harassment, aimed at forcing them to leave their homes, and are trying to lead a normal life.