By Ha'aretz Service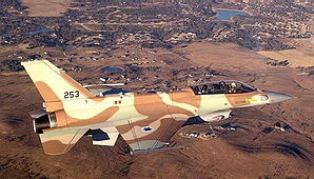 Sweden called off its participation in international air force exercises to take place in Italy next month because of the involvement of the Israel Air Forces in the drills.
Sweden was supposed to send nine aircraft to Italy for Volcanex 2006.
"Israel is not currently acting in the name of peace, and therefore, it should not take part in the demonstration," senior officials in Stockholm said.
A Swedish Foreign Ministry official said, "The point of the operation is to prepare for international cooperation in preserving world peace. The participation of the Israeli air force changes the prerequisites of the drill."
While not mentioning Israel by name, Swedish Defense Minister Leni Bjorklund said that her country is withdrawing because of the participation of "a state that does not take part in preserving international peace."
Israeli officials responded harshly to the decision.
One government source said, "The lack of sympathy for Israel in Sweden is out of proportion. Some government ministers spearhead the most anti-Israel approach in all of Europe, and particularly in Scandinavia. In meetings between senior Israelis and Swedish ministers, the Swedes refuse to listen to Israel's positions."
National Religious Party Chairman MK Zevulun Orlev, called Sweden's decision anti-Semitic, saying, "Just a day after the commemoration of Holocaust Remembrance Day, an enlightened nation has risen and surrendered to the Islamic axis of evil."