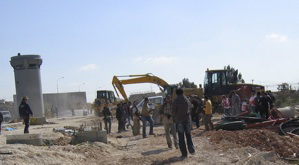 Today, March 16th, the third anniversary of the murder of Rachel Corrie, events in honor of her memory are taking place in 13 different countries. Nine events are taking place in Palestine and Israel and 41 events are taking place in the US.
For details of events around the world, visit rachelswords.org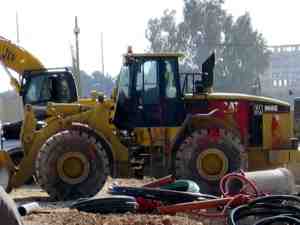 AT 14:00 today At the Qalandia checkpoint ISM and Israeli activists from Anarchists Against The Wall, wearing blood (paint) stained T-shirts succeeded in reaching the Caterpillar machine and splattering it with bright red paint and lying down to represent casualties of the occupation. Several Israeli contractors assaulted the journalists activists and wounded a journalist.
Currently (18:00) a film about Rachel's life that was made by Palestinian director Yahya Barakat is being projected on the annexation wall and her letters read in Arabic.